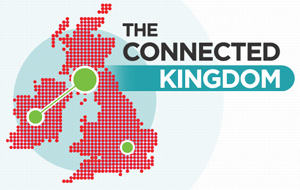 Some friends at Google have pointed me towards Connected Kingdom, a website about the state of the UK's internet firms that showcases a report by BCG that highlights the importance of the UK's internet economy. There are also some fledgling discussions about how things could improve in future, but it's the report itself that's the most useful.
The UK is the largest per-capita eCommerce market in the world, and the second largest online advertising market. 19 million of the 26 million households in the UK have an internet connection. Good stuff.
The stats in the report are helpful for any of us active in business online – I'm not selling things online, but my web design and strategy for politicians and campaigns requires the the right mindset among my potential clients, and serious reports of this nature can only be helpful when making my case.