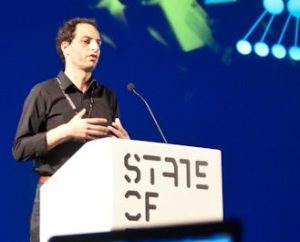 Welcome to my personal blog – it's here that I outline my views on EU politics, Brexit, German politics, Berlin politics and technology. Previously the blog also covered transport policy, but those posts were moved to a separate site in February 2023.
I've been blogging since 2005, making this one of the longest running blogs about EU affairs. I was also one of the most active users of Twitter to debate EU politics – @jonworth – until Elon Musk broke Twitter. Today I am more active on Mastodon. My Twitter account was once the third most followed non-politician account among Brussels decision makers – according to Hill + Knowlton.
Transport Policy
From the summer of 2022 onwards, the focus of my work has shifted increasingly towards transport policy, and in particular railway policy in the European Union. My work about this topic can be found on a separate website: jonworth.eu
In the media
I have been widely quoted in the media on EU and Brexit, and have appeared on live television and radio in English, French and German. An archive of my media appearances can be found  here. If you would like a comment or analysis on one of my topics, please do contact me – please just be aware that Berlin is normally my base.
Writing
A full archive of all the articles I have published elsewhere and are available online can be found here. This includes columns written for LabourList (42 pieces), Politico Europe, Guardian Comment is Free, Left Foot Forward, Progress, LSE EUROPP, Social Europe Journal, WEF Forum Blog, Policy Network, IPPR, techPresident and openDemocracy, and – on a different topic – for Union in Englisch.
I am the author of a chapter entitled Working with the Media and Social Media in the EU in How to Work with the EU Institutions: A Practical Guide to Successful Public Affairs in the EU, edited by Alan Hardacre and published by John Harper Publishing in October 2020. The book can be ordered here.
I have also written the chapter of the book Geschlossene Gesellschaften? Beteiligungsprozesse, Medien und Öffentlichkeiten in Europa, Limburg & Grätz (eds), published by Deutsche Welle, ifa and Steidl – my chapter is entitled Europa im Internet: Unerfüllte Hoffnungen, vorsichtiger Optimismus. The contents page of the book is here – PDF, and it is available on Amazon here.
If you would like to hire me to write a piece for you, or to syndicate the content from this blog, please do contact me.
Videos of speeches and presentations
I am regularly invited to makes speeches and presentations at events and training courses across Europe. From the start of 2014 onwards all of these will be streamed, and will be listed here, together with some videos of previous presentations and keynotes.
Photos
Need a Creative Commons Licensed image of me to illustrate something? The main photo I use across all channels can be found here – CC-BY-SA License.
Professional Experience
I cannot live off blogging (sadly!) so I am a self employed consultant about online communications for political purposes. In the past I've been responsible for sites such as the Atheist Bus Campaign and the website for Harriet Harman's campaign to become Labour Party Deputy Leader.
My main paid contracts are running training workshops about online communication for political purposes, often for clients in and around the EU politics sphere. The UK's tense and complicated relationship with the EU, and ultimately its decision in 2016 to vote to leave the EU, has become an increasingly important part of my work in recent years – understanding UK-EU affairs builds on my time in the UK civil service and my academic background in EU politics. Since 2015 I have been a Visiting Lecturer at the College of Europe, Bruges where I teach about online communications in EU politics.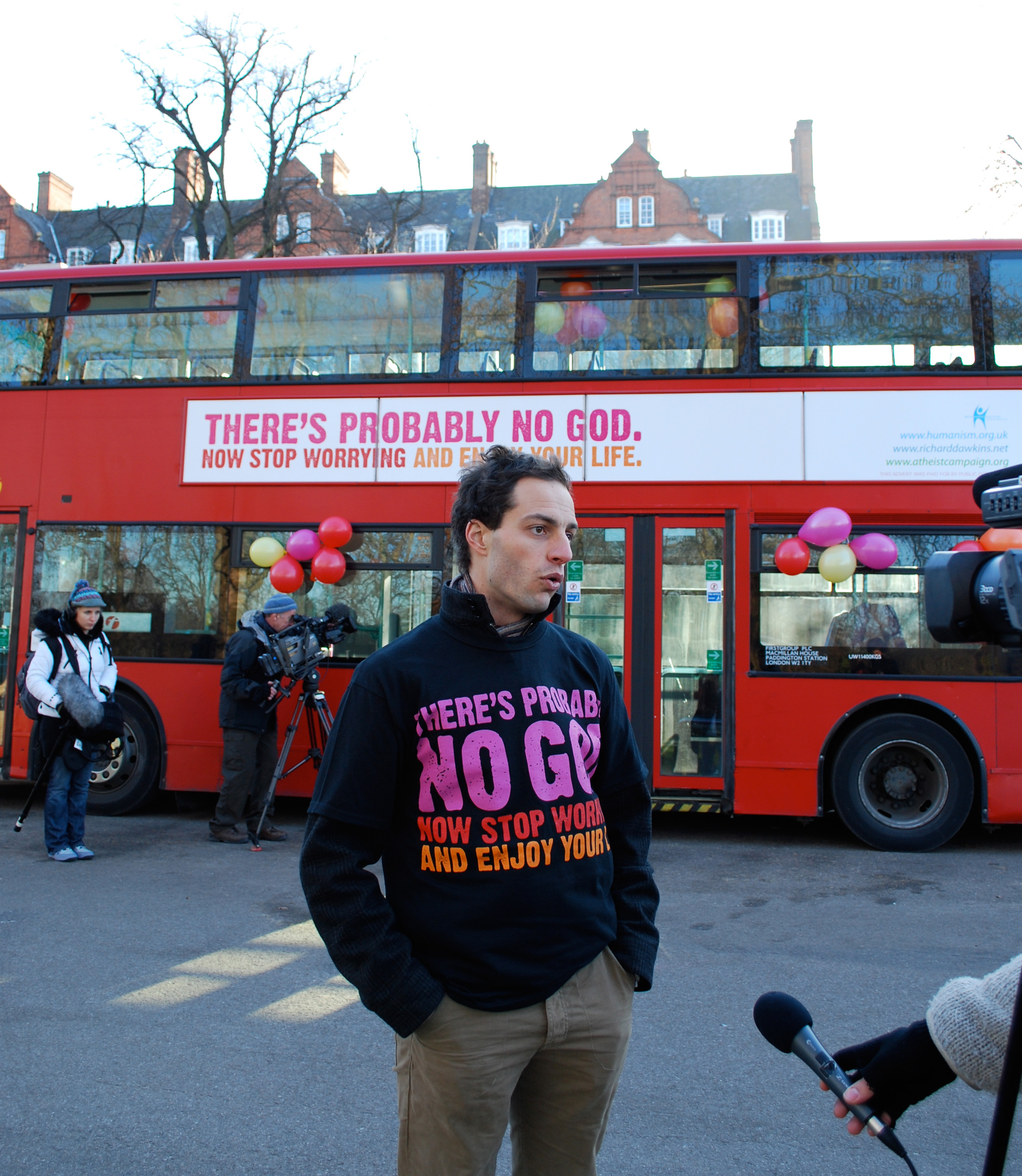 When online politics was starting to gain in importance in the UK a decade ago I was responsible for online campaigns for Harriet Harman, Ken Livingstone and Diane Abbott in the Labour Party. Since my move to Germany I am now active in the German Grüne where I am doing web design and server work for my local party branch and Georg Kössler and Ramona Pop in the Berlin Abgeordnetenhaus. My greatest online campaign success was as one of the founders of the Atheist Bus Campaign in the UK in 2008-09 that raised £154000 in online donations to put the slogan "There's probably no god. Now stop worrying and enjoy your life" on 800 buses across the UK and spawned spin off campaigns in a dozen countries.
I was a member of the Europe Policy Group of World Economic Forum (since 2017-2019), a member of the Transparency International EU Advisory Group (2015-2019), was in the 2012 cohort of Friends of Europe / Europanova's 40 Under 40 European Young Leaders programme. Euractiv ranked me as one of the 40 most influential Britons on EU policy. I was President of JEF-Europe between 2003 and 2005. I was a local election (BVV) candidate for the Grüne in Friedrichshain-Kreuzberg in 2016.
Prior to my freelance career I was a civil servant in the UK on the European Fast Stream scheme, working on EU energy policy and teaching about EU politics at National School of Government. I have also worked as an assistant to a MEP in the European Parliament.
I hold a MA in European Politics from the College of Europe, Bruges, and a BA in Philosophy, Politics and Economics from Merton College, University of Oxford. English is my mother tongue, and I speak good German and French, and basic Italian and Swedish.