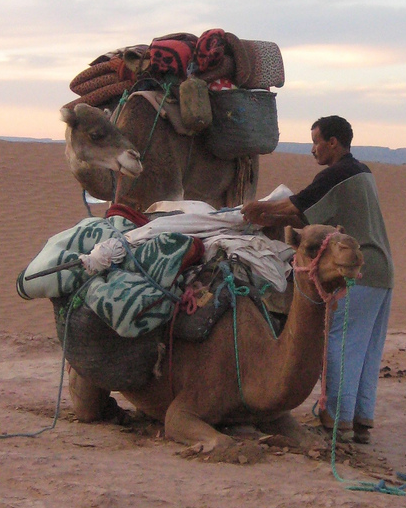 It's one of the problems I have as a freelancer, and I'm not alone in this – how much am I supposed to charge for the web design services I provide? An invoice running to hundreds or even thousands of pounds or Euros sounds scary for most of the people I work with.
Most of my clients are politicians – many MPs in Westminster – and they each, personally, get a salary of about £64000. Yet the only people they are used to paying are researchers and interns on a month by month basis and there's no understanding of how a freelancer's work is organised. One Brussels politician once told me €700 was the upper limit for payment for her complicated site, oblivious to the fact that she was spending €16000 / month on staffing expenses. OK, not the same budget lines, but go figure it out. Needless to say these politicians' own salaries are at least twice my own.
Let's look at this the other way – from the point of view of my expenses.
I'm moving to London in September as most of my clients are there. I'll be working from home most of the time, I'm in my early 30s, and I need space to work. So no flat-sharing (I need a place to myself) so my rent is going to be £850 / month. Add telephone, internet, utilities, council tax and the total is about £1000. Add onto that HMRC self assessment payments on account of £415 / month and that's more than £1400 before I have even bought some food at the supermarket… Then comes travel to meet clients, overheads for web hosting, costs for accountants.
Then take a working month. Theoretically (ha!) out of 30 days I am supposed to take weekends off, so 22 days total. At least one day a week I need to organise my finances, chase up clients that have not paid. So that's 18 days.
I need to be invoicing at least £500 / week just to keep things turning, and ideally something close to £800. That means I need to launch 3 simple-ish WordPress websites each and every month. 36 new sites a year! There are already close to 100 sites still running that I've designed or developed in the past, each with their unique legacy, and that legacy never reduces in size. Alternatively I could take on larger projects that operate on the basis of some form of retainer.
So that's the reason for the camels pictured here. I'm lumping a heavier and heavier weight onto my back. I have major responsibility for a huge number of sites and I have considerable personal financial responsibilities. And the gap between these things is rather narrow just at the moment.