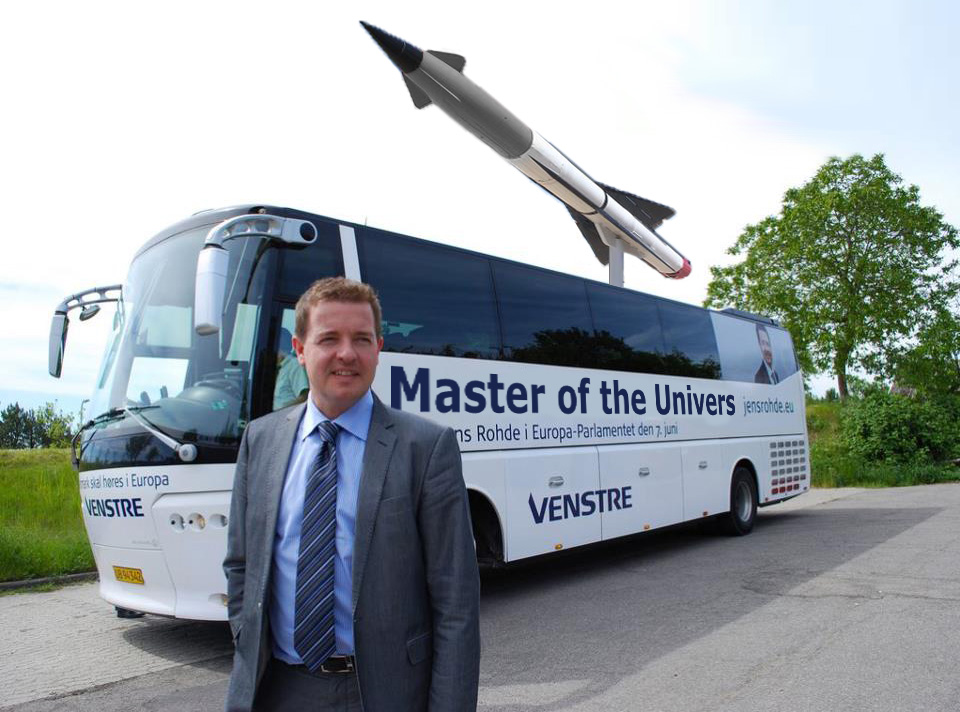 The European Parliament has introduced some new and essentially sensible rules, asking MEPs to declare their financial interests and business dealings prior to their time as MEPs. This is important, as the what a MEP did prior to being elected can impact on their job after election. Work for a lobby firm before, work for the same lobby purposes when in the Parliament.
Only one MEP – Danish Liberal Jens Rohde – doesn't seem to like the idea. I don't know what he has to hide, but he declared on the EP form that he was 'Master of the univers' prior to becoming a MEP [PDF here].
I posted this PDF to Rohde's Facebook page (you can post comments too – here), and the response is shown below: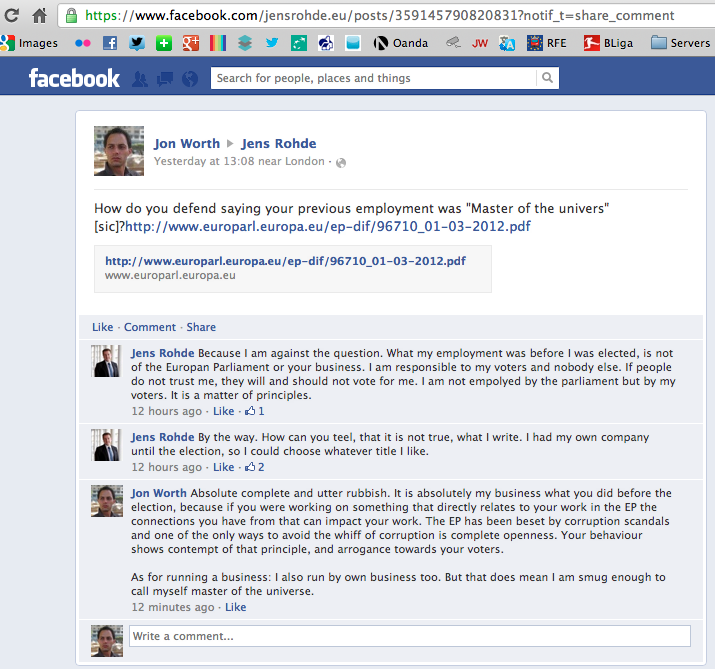 Apart from showing astounding arrogance, Rohde seems to fail to grasp the basic way the European Parliament functions – that the laws it passes are applicable to all citizens. I might not be able to vote for Rohde, but whether he is an open and transparent MEP can have a direct impact on me. Hence, even as a non-Dane, his behaviour is contemptible.
I'm glad that BT has covered the story (in Danish here, Google translate here). Rohde also has form behaving like an arrogant prat, once telling Helle Thorning-Schmidt that she had never seen his missile (in Danish here, Google translate here) – and hence the mockup above.