European Citizen has an interesting and thoughful post about why Guy Verhofstadt's statement that "The three largest groups in the European Parliament announced today their commitment to pro-European values" is essentially the wrong approach. European Citizen's critique is not too far away from my own analysis of the travails of the left, that essentially some proper ideological debate in the EP would be of benefit to them and everyone else, but sadly that's not the route that Martin Schulz and his merry band have not decided to follow.
Essentially Verhofstadt, Schulz, Pöttering and everyone else in the EPP, ALDE and Socialists in the EP are arguing in the wrong frame. Debate about the EU is all too often played out in the pro-European versus anti-European frame, it's a way of looking at the European Union that everyone understands. But the problem – as European Citizen argues – is that it's not an especially useful way of coming up with answers to pressing problems or motivating citizens to engage in EU politics.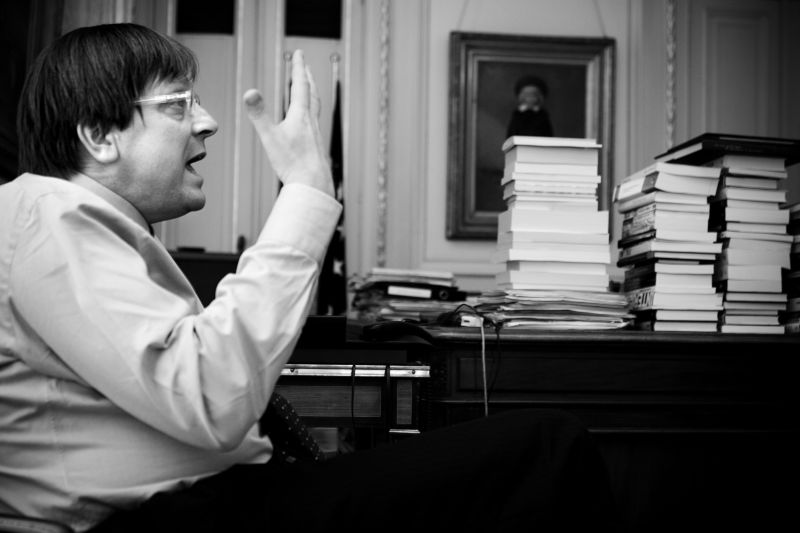 It's a hard task, but we instead need to argue about the EU in 2 different frames – an ideological and values based approach for policy programmes, based on Europe-wide liberalism, social democracy, free market or whatever. Then when it comes to institutional and constitutional questions, and relations among the institutions, we need a debate about multi-level governance, sovereignty, democracy and federalism. If this article by veteran Italian federalist Guido Montani is anything to go by then Verhofstadt's 'pro-Europeanism' is more nuanced than his words would imply.
Plenty of those of us who write online about the EU have been genuinely disgusted by the games being played out in the European Parliament since the elections. The consultation with the population every 5 years is done, so it's time to look inward, keep the 'eurosceptics' out, divide up all the jobs among the boys, and then wonder in 2014 why nothing changed. How does one of the most energetic and knowledgeable Europeans I know, Julien Frisch, feel he has to label himself EU-sceptic as a result? And I find myself sympathising with him.
No, no, no. It need not be like that. In the nascent EU-blogosphere we manage to have all kinds of nuanced debates about values and policies, and it doesn't end up in a pro versus anti-EU argument. We're tired of that. I don't agree with Frank Schnittger on CAP, but we can have a civil debate. Are our elected representatives completely incapable of framing things differently?
Photo: Jelle Goossens "
Guy Verhofstadt
" August 10, 2006 via Flickr, Creative Commons Attribution