Martin Schulz, President of the European Parliament and wannabe Commission President, was on BBC World's Hard Talk yesterday (4th December 2013), and used the following words:
You used the term that I am a European federalist. I have never in my life used it that I am a European federalist.
Here's the video of it, timed to start at the right moment:
Here is Martin Schulz being interviewed on The Daily Politics of the BBC, on 14th September 2012, and he uses the following words:
The Members of the European Parliament are, with a broad majority, European federalists, like myself.
He also goes on to say that he would go further than José Manuel Barroso did – Barroso had called for a 'federation of nation states'.
Embedding the BBC video doesn't work, so click the screenshot and you will be taken to the video on the BBC's site: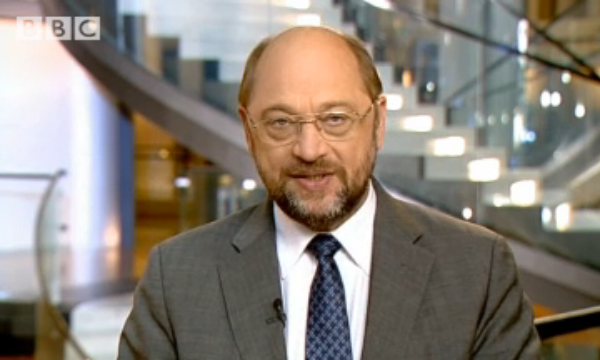 So then Martin, which one is it? Are you a federalist or not?
(Note: this case was pointed out to me in this tweet by Paolo Vacca – he deserves all the credit for the story!)