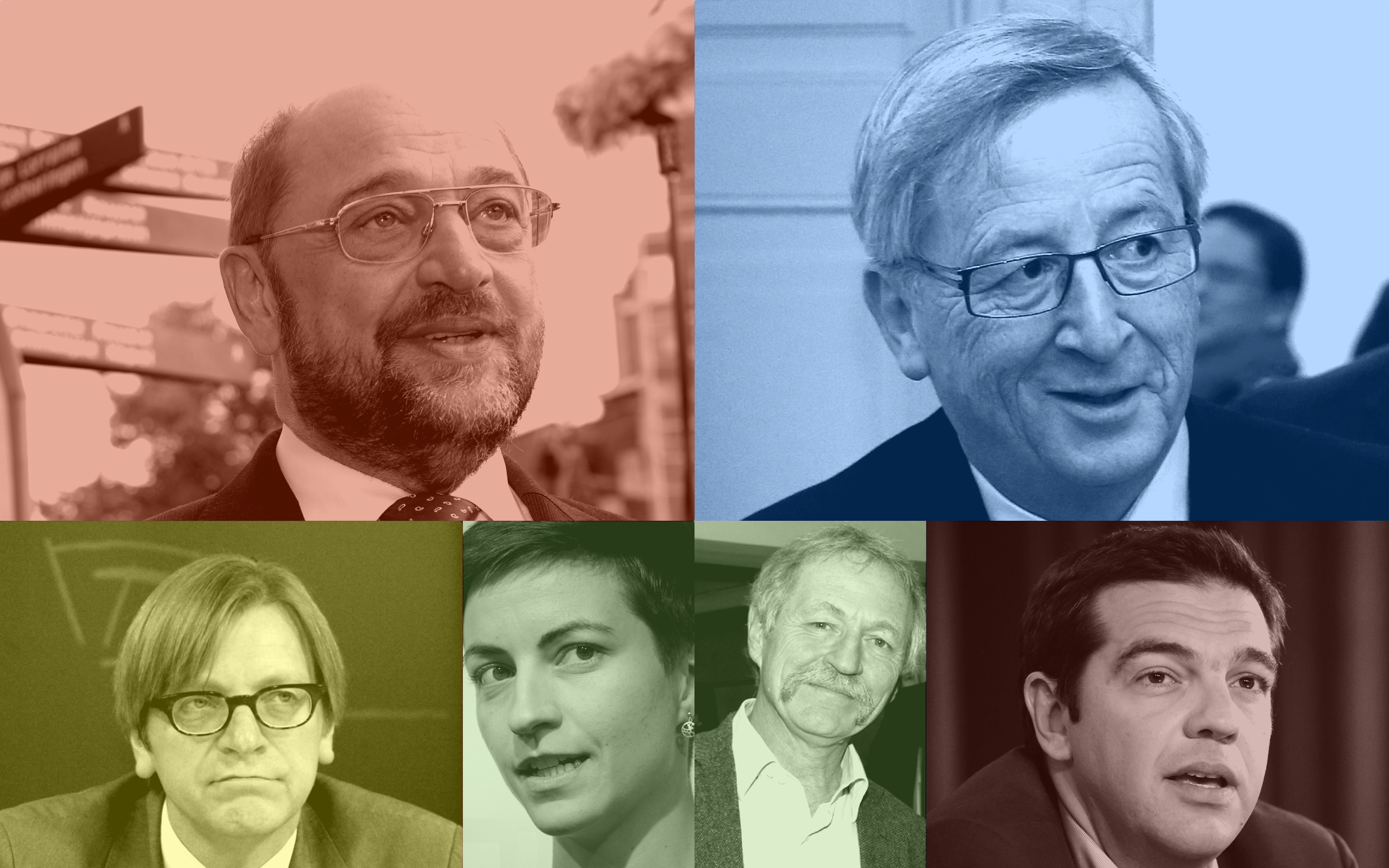 Let's get the caveats out of the way first. I know the way the parties selected their Commission President candidates was imperfect. I know that none of the candidates has really shone. I know this process has not been dealt with with the same degree of seriousness right across the EU. I know that I am writing this before the European Parliament election and we do not know what is going to happen after the election and whether the political parties will stick with their candidates. And this whole thing may yet derail, and I'll amend my views accordingly if it does.
But for now the Spitzenkandidat process is the best thing to happen to EU-level representative democracy for years. Here's why.
For the first time there is a clear connection between the legislature (the European Parliament), and the executive (the European Commission). This makes the European elections more like elections for a national parliament, and more understandable to voters. Vote left, get a boss of the thing that's from the left. Vote right and get a boss of the thing from the right. "But they can't actually do much!" might come the reply. Well look at the Mayor of London for comparison – a position with little in the way of formal power, but plenty of scope to influence politics if filled by the right person. EU politics is not the only level of politics with a credibility gap.
Secondly, the parties and their candidates are actually mounting campaigns. Not perhaps at the level of national campaigns yet, but still EU-wide (Juncker's been to 32 cities in 18 countries for example), and with press work and campaign vehicles (as far as Helsinki) and war rooms and speeches and some posters.
Thirdly, the press is taking some notice. The #tellEurope televised debate this evening will be shown all across Europe (albeit not always on the most mainstream channels), and is one of seven such debates, and 1.79 million Germans watched Schulz-Juncker last week. View this as few if you wish, but as Ralf Grahn points out, this is a hell of a lot more interest than there was in 2009!
Fourth, all the candidates and the parties have made a pretty good effort at integrating social media, and especially Twitter, into their campaigns. If you cannot reach the voters via the mainstream means, then do so online. This is a modern election campaign in that sense.
So you have a choice. Bemoan the process, Open Europe style, before it has had the chance to run its course. Or see it for what it is, and what it in the future could be a major step towards – a functioning EU-wide representative democracy. That's something to be optimistic about.
[UPDATE 1400]
Transparency International has pointed me towards this Google Spreadsheet that lists all the journeys made by the candidates.