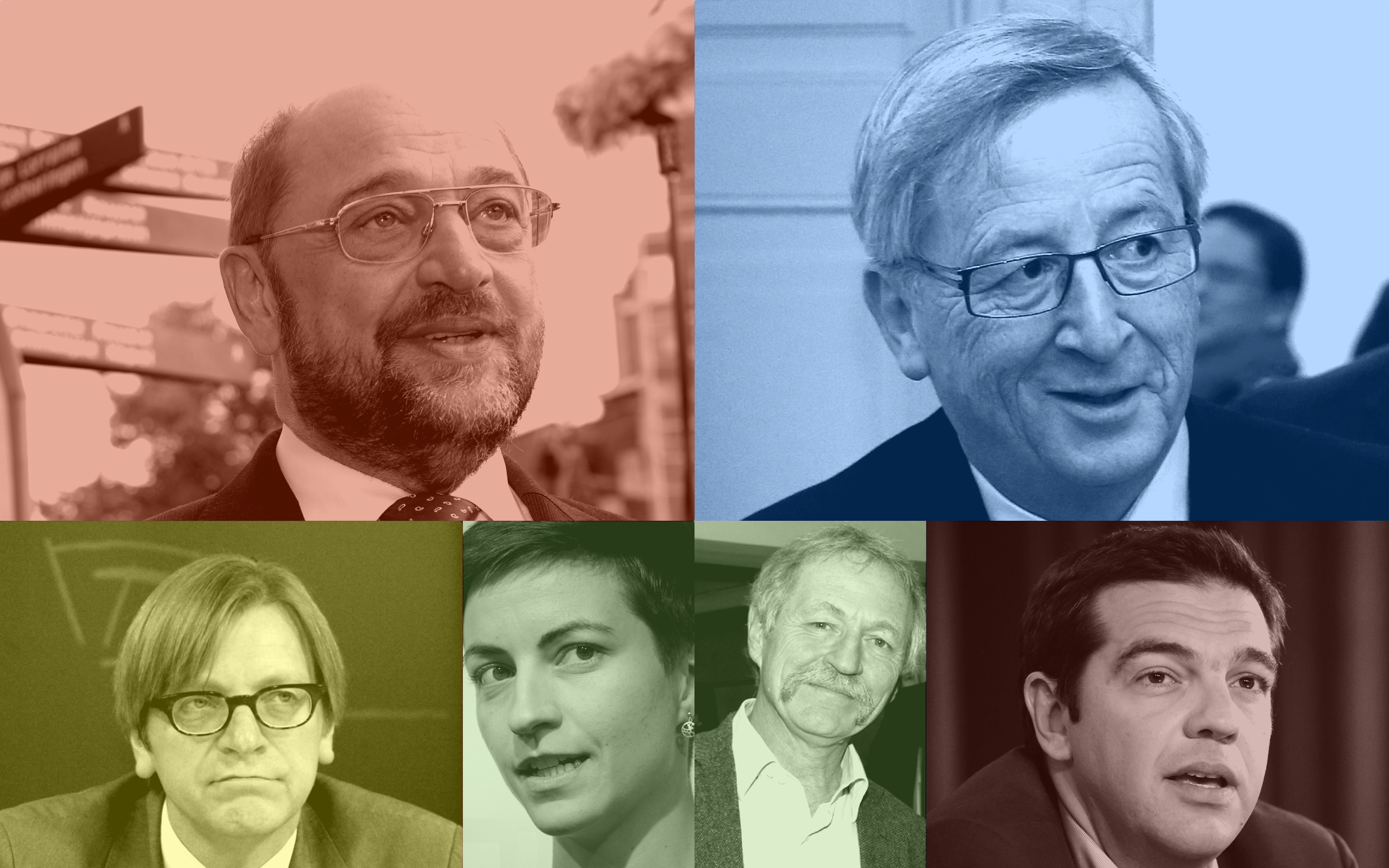 One of the supposed advantages of the European Commission top candidate / Spitzenkandidat process is that it gives some personality to the European Parliament election campaigns for the first time. I am hence very happy to see that televised debates between the main candidates are now also starting to take shape.
At the time of writing 4 7 such debates are currently known about:
9th April at 1710 CET on France24 TV, and 1910 CET on RFI radio (France), a debate between Schulz and Juncker, presumably in French (details here)
12th April at 1100 CET on TV5 Monde (global, in French), and repeated evening of 13th at ?? CET on RTBF, in French, and pre-recorded and edited (only details in this tweet)
28th April at 1900 CET on Euronews, with Juncker, Schulz, Verhofstadt and Keller, details and a live stream here, and the Twitter tag is #EUdebate2014
8th May, 2015 CET on ORF (Austria) and ZDF (Germany), a debate between Juncker and Schulz on the "Duell" programme, presumably in German (details here)
9th May at 1830 CET on RAI (Italy), a debate between Schulz, Juncker, Bové and Verhofstadt at EUI Florence, I presume in English, interpreted? (details here (scroll down to the bottom)), follow on Twitter #SoU2014
15th May at 2100 CET from Eurovision and EBS, and made available to national broadcasters (inc. BBC!), predominantly in English but also with interpretation (details here), and to be debated on Twitter using the tag #TellEurope, with 5 candidates – Schulz, Juncker, Verhofstadt, Keller and Tsipras
20th May, 2100 CET on ARD (Germany), a debate between Juncker and Schulz and the leading candidates of German political parties for the election on the "Die Wahlarena" programme, in German (details here)
I'll add others here (and please leave a comment if you know of more) if and when I hear of them, but this is starting to look good!
[UPDATES]
9 April, 1447 – I'd missed the Euronews debate. Now added above! Thanks @kosmopolit on Twitter.
9 April, 1519 – I'd missed the EUI debate, now added. Thanks @DijkstraHylke.
10 April, 2311 – Now added the pre-recorded TV5/RTBF debate. Thanks @NatashaBertaud and Dana in the comments below.