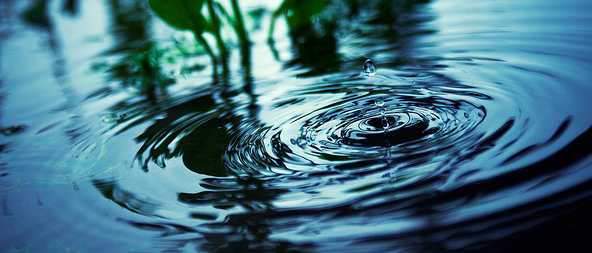 I'm a big fan of using social media – particularly Twitter (via one of more hash tags) and blogs – during large events and conferences.
The event itself, the speakers' presentations, are like a rock being dropped into a pool, and the social media reactions are the ripples going out from that – weaker, but spreading further than the event itself.
Social media can even make people not present on the spot feel part of an event in some way. That's absolutely our aim at Personal Democracy Forum in Barcelona next week.
So how has Labour Party Conference managed in this regard? Quite frankly it has been useless. The tag for the conference – #lab10 – has been so full of idiotic stuff about Ed Miliband posted by Tories and other opponents so as to make following it essentially impossible. It's all just noise.
The number of replies I received to tweets containing #lab10 was minuscule, and I am not aware of any fringe event that managed to create a worthwhile debate online during the session. This is all despite there being reasonable wifi or 3G coverage in nearly all the venues.
So why has it been this way? It could be to do with the rather inward-looking nature of conference. Also few fringe sessions – with the exception of Labour Values I helped run yesterday – were live streamed. It would also be worth finding ways to narrow the discussion – separate hash tags for individual sessions for example, published at the start in the conference programme? Live blogging on the main Labour Party site? Mention at fringe events asking for blog entries, tweets to be written? An active Labour Conference twitter account, manned 24/7 for the week, to help amplify the messages tweeted by others?
In essence we all live different party conferences, attending different events and seeing them through our own frames. Likewise the coverage of conference in the mainstream media that seems to bear little resemblance to how I've viewed things through my own eyes. Effective use of social media – both within conference, and as a means to virtually connect others with conference, could help with that – but experience this week has shown that's a distant aspiration just now.
[UPDATE]
Some debate about this has started in Twitter. @wdjstraw has mentioned that Twitter was a handy source of "news" during Conference – also news from the fringe. I agree with that – breaking news has been useful from Twitter, but it's the conversation that has been lacking.
I also wonder what could be done with Foursquare (or equivalents) on smart phones. Check into a venue or fringe, and get details about the speakers, wifi access, who the other people are at the other end of the room..? Layar to show you what events are in a given venue at any particular time? Eventual abandonment of a paper programme for Conference?
Question is how to make all of this happen for #lab11. Crowdsource a paper for the party?