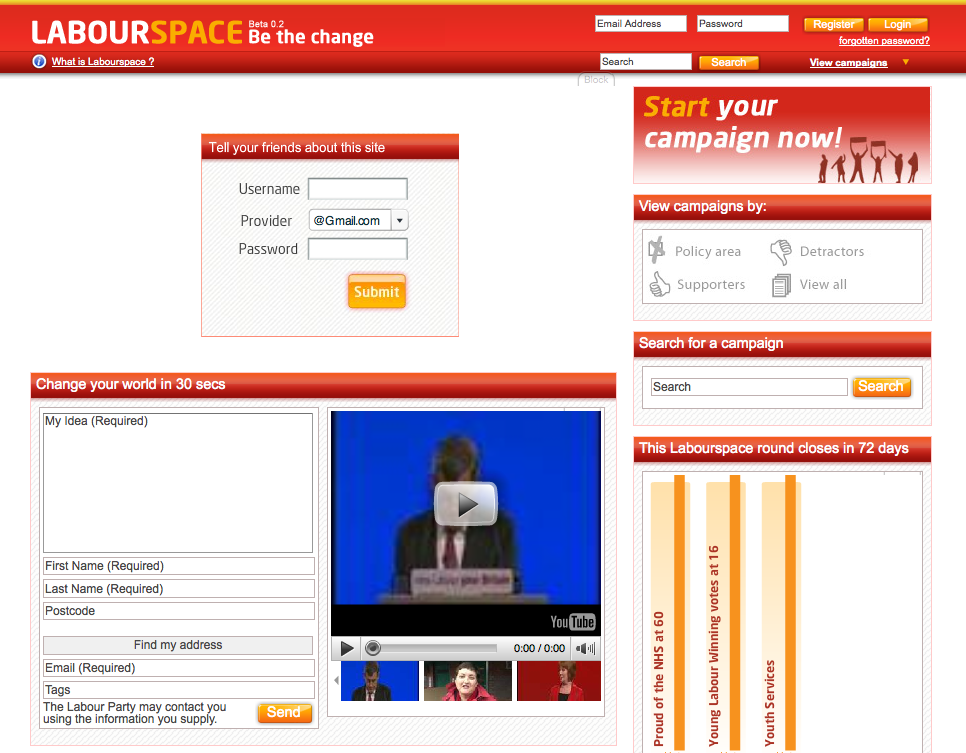 A post at the Fabians' Next Left blog caught my eye, flagging up a new Labour Party website initiative called Labourspace.com. Next Left compares the site to Change.org in the USA. But there's a vital difference: branding and design. While the Labour site is all red and yellow and very visibly something from a political party (with a Labour logo on it), Change.org is absolutely not – there's not even a mention of the Democrats on the site's about page.
With that in mind, is anyone except a party hack going to use the tools that Labourspace.com offers? Sadly I think that the answer to that is a no.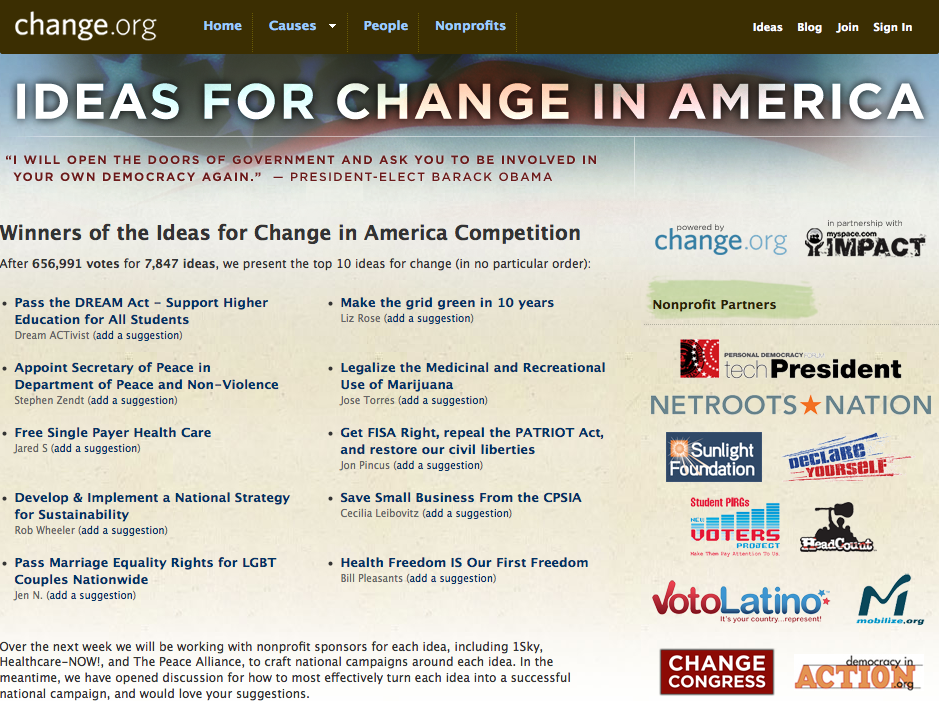 Let's take an example from Change.org – Make The Grid Green in 10 Years. Would an indiviual who cared about this have any incentive to use the Labour tools? Probably not. Because anyone that does not identify directly with the party would immediately suspect something that's on a Labour site. Someone who cared about something like that could establish their own campaign site (as we chose to do for Atheist Bus) or join an established organisation with more coherency in a sector than the Labour Party has.
Labour has to decisively think about the results that it wants, not the logo on the site on the way to achieving those results. It was the same with Better With Labour that I posted about some 9 months ago. It's not that the tools are wrong, it's just that I think Labour's communications record over the last decade means that the party's brand is so tarnished that any site prominently displaying the logo is going to face an uphill task to be successful.