If you've come across this blog entry while searching Google for Damian McBride I suggest you take a look at this from Sunny at Liberal Conspiracy or this from Tom Harris MP – they delve more into the depths of the McBride issue than I do. If you want analysis of UK online campaigning then read on…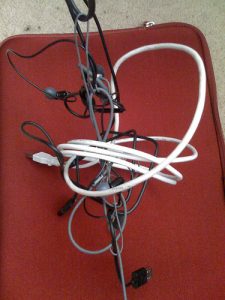 Barack Obama. Oh isn't he wonderful! Well, yes, he is as far as I am concerned. It still makes me smile each and every time I see him on TV, happy as I am that, not only is George Bush no longer President, but that's he's an interesting and optimistic person capable of making great speeches.
But I am completely and utterly sick of British commentators citing Barack Obama's online campaign and how wonderful that was. The latest example is a post today on LabourList by Gabe Trodd who reckons a Blogspot blog and a committee is going to help matters. Yet that doesn't quite match this from the LME newsletter a couple of months back:
Well, website fundraising was not well known in America either a  decade ago, so it is perhaps worth trying. Indeed, Labour candidates  for Yorkshire in next year's European elections already have a  fundraising function through PayPal on their website www.labour4yorkshire.eu
Then there's Will Straw popping up here, there, and, everywhere expounding on how Labour better learn the lessons of Obama.
Get a grip folks. Even the Atheist Bus Campaign probably raised more than UK political parties ever have online! There's some way to go.
There are a few things that have to happen before any decent online campaign can develop in the UK, and indeed anywhere else in Europe. Until some of these happen stop drawing parallels with Obama.
Find some politicians ready to take risks. Obama was nowhere in the primary race, had to take risks, and doing things online was one way. Segolène Royal's Désirs d'Avenir was a bit interesting in France for the same reason. Where are the UK politicians willing to take risks online?
You need to have a decent and positive message to motivate activists – why should they want to be part, to feel part of your campaign? There's scant little optimism anywhere in British politics at the moment; that has to change before you can motivate people either online or offline. This message starts from the very top and Damian McBride style individuals are never going to generate a positive buzz around politics.
Command and control of party messages has to be abandoned to a certain extent, and debate about policy has to be conducted within the party, within organisations and think tanks, and also online. UK parties need to abandon some of their attachment to brand at the very least. There are ways to contribute to party politics that do not only entail delivering thousands of interminably boring leaflets.
These are all matters of politics, leadership, ideology, party political dynamics and communication. None are remotely linked to technology. Blue State Digital may have done a good job for Obama, but they had the right circumstances in which to work. Until British politics – and Labour in particular – can look at some of the fundamentals then there will be scant little progress.
And please, please, stop citing Obama. It's doing a great man a disservice.