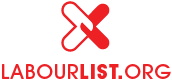 As covered by Iain, Bob, Guido, ConHome and the Spectator the new Derek Draper blogging initiative Labour List has now seen the light of day with a soft launch. So what should be made of all of this?
The list of people contributing to Labour List is impressive. There are plenty of people here that know a lot, can write, and a few that know how to blog as well. So that should mean that the quality of the material produced should be much higher than LabourHome. But that does not, in itself, mean that the project will be a success.
It is imperative that Labour List does not operate in a void, so content in its own self importance that it does not make a very obvious effort to reach out to the rest of the people writing online, both those on the left and others across the UK blogosphere. The danger is that people like Spencer Livermore or Alan Milburn think that automatically people are going to read what they write, but online political debate doesn't quite work like that.
If the contributors to Labour List are incapable of doing it themselves then the editor(s) should make sure articles are full of links to background information, links to other bloggers' articles… Each and every post on any blog about Labour List should be looked at, responded to, and – if the blogger is Labour favourable – their blog added to the Blogroll of Labour List. This is tough and thankless work but if the project is to be a success it's vital.
Lastly the technology and design of Labour List rather concerns me. Rather than a simple and smooth blogging tool like WordPress (which would have done the job perfectly) the site is running on Taobase from Tangent Labs, i.e. proprietary software that was not designed for blogging. This makes me wonder whether authors will themselves be able to upload content, or whether everything has to go through Draper.
On a related note the pages of the site are rather bland, have a flexible width which I never like for blogs and news sites, and the thing has a logo that looks like a sticking plaster.
Anyway, in conclusion, let's see how this all goes. I'm open to being convinced.
[UPDATE 11.01.08]
Derek has cited this entry at Labour List at the end of an entry where he goes through what Tories think of the site… I would very much like Labour List to work – I'm open to be convinced! I've also come across one further tech issue – when register to post comments at the Labour List site there's no way to add your own URL and hence allow other commenters to find out more about your positions – another tech issue that needs to be looked at.
[UPDATE 12.01.08]
A reply – of sorts – at LabourHome. I think posts written with as little care as that one are precisely the reason LabourHome cannot rival it's Tory counterpart. Labour List – whatever its failings – must be a better bet.