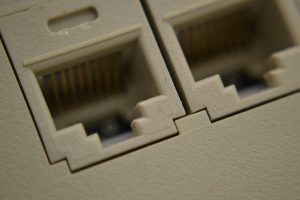 Labour's website lists 115 MPs and Lords* in the Shadow Cabinet and shadow teams that assist them. Yet which of those people is responsible for internet politics for the party? I ask this because the SPD in Germany has such a person – Lars Klingbeil, profiled (in German) by Cicero here. I asked this question on Twitter and a few names of internet-savvy politicians were returned to me – people like Kerry McCarthy, Ian Lucas and Tom Watson. But the future of internet politics is not in their briefs directly. Chi Onwurah – Shadow Minister for Innovation & Science – has the closest brief.
Why is all of this important? The issues are diverse, but linked, and many of them are vital. Here are a few of them. Internet business makes up 8.3% of the UK economy, more than any other major economy. ISPs are being pushed to block websites. The ICO has got itself into a tangle on the implementation of EU cookie rules. Data protection is being debated at EU level. A major increase in net surveillance was proposed in the Queen's speech. There are challenges to net neutrality in the UK at the same time as Netherlands has explicitly guaranteed it. For Labour there is even an internal component too, but let's leave that to one side for now.
In short: there's a glaring weakness in Labour when it comes to answers to these challenges, and coherence between each of them. High time Labour created a role that would be the equivalent of Klingbeil?
* – excluding whips