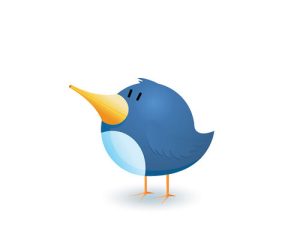 I've managed to cause quite a fuss after my previous post about the main players in the EU-Twittersphere. So much so that some more reflection is needed, something that, due to the lack of nuance of 140 characters, I've been thus far unable to provide to (among others) @mathewlowry and @FabienCazenave.
I think the essence here is that TweetLevel, the tool I used for the main players post, tries to take something rather complex – how good someone is at using Twitter – and to make it incredibly simple, to boil all the complexity down to one number. After all Edelman are in the PR business, selling social media strategies to clients, many of whom probably have little clue about the technology. Making it simple is the essence of their business. It's not that far from what I do professionally – trying to get politicians and campaigns working online.
So is TweetLevel actually any good? I essentially think it's intuitively about right, and that's what makes it useful.
Take @AlexAlvaro for example – he's a German FDP MEP who basically uses Twitter to broadcast to people, and follows just 19 people. That's not a good strategy – Twitter is about interaction and conversation, and his score is a measly 31. @JeanineHennis, Alvaro's Liberal colleague from the Dutch VVD scores 60 on TweetLevel – she actively replies to @replies sent to her, asks for opinions, and genuinely interacts with others via Twitter. Her strategy is better and she scores more in the system.
All of this is intuitively right – I appreciate Jeanine's strategy more than Alex's, her approach is the one I would advocate to clients, and now there's a handy little tool I can use to lend a little more credence to my assertions. As the TweetLevel About Page shows, there is some decent methodology behind their site, and I think that's reflected in the outcomes, and users are also given some practical tips on how to improve.
So TweetLevel perhaps tells us what we already more or less know or feel, but that doesn't stop it being useful.