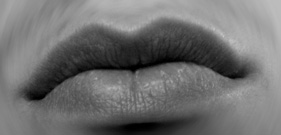 Today's EUObserver has an article about how the European Commission is struggling to find enough English language mother tongue interpreters. As everyone in Brussels works in English, so the need for Brits and Irish to speak other European languages declines – or at least that's the gist of the article. The scrapping of compulsory language learning to GCSE level in the UK, and the subsequent decline in language graduates is also partly to blame.
This news comes at a time when, for me personally, I have never before profited so much from the languages that I speak. I've given interviews on TF1 and Radio Canada in French, and for Deutschlandfunk and RTL Nachtjournal in German. I really need to lose the English accent though. 🙁 I've launched a website for a Swedish MEP and needed knowledge of the language to make the work easier. I spent a week working in Italy where knowledge of Italian made the whole thing so much easier and even allowed me to report on the predicament of the Roma. I've also been able to decipher Norwegian government documents and understand an article in NRC Handelsblad in Dutch about Anyone But Barroso.
The essence of all of this is about getting my message across. That's why I still think Welsh in Council meetings is a waste of time, but personally without my French there would have been no piece about the atheist bus campaign on Radio Canada. I would never have dared live in Berlin. I would never have ended up working on EU politics matters and feeling completely at home in all kinds of places across Europe. And especially the last couple of months have been such fun with languages – oh for more Brits to be able to be equally inspired.