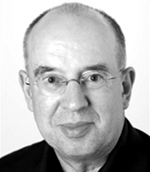 I'm at the conference "Media and politics – the tension between freedom of the press and personal rights in print media and the internet" (more here) – refresh the page for the latest entries.
1921 – Hajo Friedrich is making the introduction, introducing Klaus-Heiner Lehne from the CDU, chair of the Legal Affairs Committee in the EP (more on Lehne here, here)
1924 – the conference is running in French, German and English, this might be a bit complex to live blog, even though I speak all 3 languages.
1928 – Hajo is now talking about GPlus and speaker Gregor Kreuzhuber, and how that's nothing to do with Gunter Verheugen's personal scandals (as Kreuzhuber worked for Verheugen).
1932 – Hajo is now running around the room getting comments from people. Lots of Germans and Liberals here.
1936 – David Schraven of Ruhrbarone now speaking, talking about why he's blogging. For him blogging is an sort of journalism. But no cash comes from it…
1937 – Honestly I am disappointed with this so far. The panel is full of old and dull people. They are talking about the basics of blogging at the moment.
1938 – Schraven just happened to be in court for the Koch Mehrin hearing in Hamburg, and that's how he managed to get involved in this whole thing. Pressure was applied to the editors of Ruhrbarone within hours of him writing first about Koch Mehrin. Schraven's words on Koch Mehrin here, my coverage in English at the time here.
1944 – Now Philippe Leruth, how much are journalists under threat now in comparison to what was happening before? It's not worse now in his opinion.
1946 – What's the difference between journalists and bloggers? What sets the journalists apart? People should be respectful if they are journalists (British ones too?)
1948 – Supposedly journalists are supposed to provide information that is in the public interest, not just in the private interest in the way that bloggers are supposed to do. I'm not really in agreement with that.
1957 – Eberhard Kempf now speaking. It's a long ramble, I do not completely follow what his point is. Maybe my German is not as good as it used to be.
2002 – Now time for Klaus-Heiner Lehne. He's old and CDU. Will be be interesting?
2003 – It's better to speak to journalists where possible, rather than trying a legal process against journalists. Aim to avoid such legal-journalist fights. And what if the opponent is a blogger? If there is an unequal allocation of financial resources then we need to deal with that. Against a blogger is different to being against FAZ or the Springer Verlag.
2010 – I'm now completely and totally lost. What is the point here? I'm thinking of heading off and going to get a beer… I'm a blogger here, I want some practical tips and some relevant, everyday things to use. Not a detailed discussion of German law.
2018 – Amusing myself uploading photos of the event to Flickr. Quite a good one of Hajo in profile.
2026 – Going for a beer. The joy of citizen journalism: when it's dull you can escape. Sorry Hajo and co – I'm not too impressed by your event. Apologies.