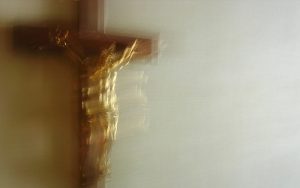 It's not just the Daily Mail at fault for utterly lazy, shit and f**king crap journalism about European Politics. Henry Porter in today's Observer is horribly, dreadfully, shockingly awful:
When the European Court of Human Rights announces a ban on crucifixes in Italian schools, you can either celebrate the liberal march of secularism or deplore the illiberal attack on religious expression and national tradition.

Perhaps there is a third option which is to say that this has nothing to do with rights and everything to do with the EU's manic drive to standardise behaviour and attitudes, in the same way as it regulates the transportation of livestock and the safety specifications of new mowers.

The crucifix is none of the EU's business and, as we celebrate the fall of the Berlin Wall this weekend and the miraculous bravery and persistence of the Christian congregation of the Nikolaikirche in Leipzig, who sparked the East German revolutions with candles and peace prayers every Monday evening, it is perhaps right to remember that the last Europeans to ban the display of religious symbolism in schools belonged to the communist regimes of the east.
Whatever you think of the merits of the case or not, the European Court of Human Rights is NOT, note IS NOT, part of the European Union. It is the human rights court of the Council of Europe. Henry Porter, thicko journalist, get this into your dumb skull. Yes, I know it might be fun to poke fun at the European Union and standardization, but get your damned facts right!