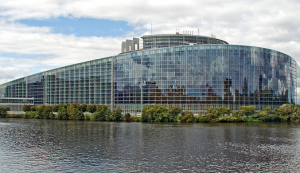 So, as reported on LabourList earlier, Labour's MEP lists are now out, and I am angry and disappointed by the outcome. The full list of names, together with one line bios, website links, and Twitter usernames can be found at the end of this post, and there is a Twitter list as well here. Any errors and omissions are mine – please do comment or contact me if you want the table updated – updates will be added to the blog post, and the time of update indicated. The next stages in the selection process are explained in the LabourList piece.
But anyway, to the matter in hand: the people who have made it onto the lists.
First of all I am absolutely astounded to see the names of two former MEPs on the lists – Neena Gill for the West Midlands, and Glyn Ford for the South West. Neena's record as a MEP in two terms (1999-2009) was not good – I worked as her Assistant for a period, and I can vouch for her incompetence. Why should she return? Glyn was a bit more effective, but he was a MEP from 1984 until 2009 – is 25 years serving in the European Parliament not enough? I am more optimistic about the return of Richard Corbett – no-one knows more about the functioning of the European Parliament than Richard does. He's a committed European through and through, and while it would be good to see new people in the EP as well, Labour needs people like Richard.
Secondly there are a few startling omissions from the lists. I've already blogged about Anne Fairweather's surprising omission, but I am surprised to not see Kevin Peel's name listed anywhere. I am also told that Carole Tongue sought a return to the EP but was not listed either. It also seems that in the South West there's brewing anger that Razvan Constantinescu was not listed. I'm also surprised to not see Rupa Huq or Sally Prentice listed in London, having assumed (without knowing for sure) that they would be candidates. It strikes me that some names were deliberately eliminated in order to give some candidates a more or less free run, and the number of candidates with very heavy trade union links is notable, while the number with considerable EU experience is rather fewer. [UPDATE 9.4.13, 1100]: Kevin Peel and Rupa Huq are listed as reserves, in North West and London respectively.
Thirdly, there are some welcome new names on the lists. I'm very happy to see Hadleigh Roberts listed in the South West. I've never met him, but his thoughtful discussion of EU matters on blogs and Twitter gives a very good impression. I've also met Kevin Doran a number of times over the years in Brussels – he has the knowledge and skills to make an excellent MEP. Rory Palmer and Judith Kirton-Darling give good impressions in their presence online, while Del Singh and John Howarth seem slightly atypical political characters and their presence seems welcome. I know Anneliese Dodds from student politics, and I know both her ethics and abilities are good. People I trust think highly of Clare Moody. Andrea Biondi, an EU law professor and former candidate for the Italian Partito Democratico could turn out to be genius or problematic.
Fourthly, compiling the list below proved to be more complicated than I had expected. Very few candidates have websites, and while more are on Twitter, a number are simply not Googleable. OK, I know it is about activity on the ground, but when it comes to party members choosing the order of candidates on lists then many will be doing exactly what I did – trying to work out what these people are about. Often it is very hard to know.
In the end all of this leaves a very sour taste for me. It might seem fine to do some sort of stitch up, to deny party members the very best candidates by eliminating strong people at the shortlisting stage. But, as David Hallam comments here, this means the process is not seen to be legitimate by party members, and they will be less inclined to campaign. Further if Labour ends up with weaker MEPs as a result that only plays into the hands of the EU-sceptics and the intergovernmentalists. It is not as if the European Parliament has a lot of friends in the UK as it is. A stitch up now leaves us all worse off later.
Name
Web
Twitter

— East Midlands —

Glenis Wilmott (sitting)
http://gleniswillmott.eu
@gleniswillmott
Nicki Brooks
–
@NickiBrooksx
Labour Gedling Borough Cllr & Chief Whip
Khalid Hadadi
–
–
European Affairs Manager for Channel 4 in Brussels?
Rory Palmer
http://rorypalmer.org
@Rory_Palmer
Deputy City Mayor, Leicester; Cllr for Eyres Monsell; NPF rep
Linda Woodings
–
@LindaWoodings
Political Officer for the CWU in the East Midlands

— Eastern —

Richard Howitt (sitting)
http://www.richardhowittmep.com/
@richardhowitt
Naseem Ayub
–
–
Labour Councillor in Biscot Ward, Luton
Bhavna Joshi
http://www.votejoshi.com/
–
Previously Wandsworth Borough Councillor and Shadow Cabinet Member for Health, and Regeneration & Transport.
Alex Mayer
–
@alexlmayer
Member of Labour's NPF
Paul Bishop
–
–
Can't work out how this is… Googling 'Paul Bishop Labour' gives nothing relevant. [UPDATE 9.4.13, 1100]: Labour candidate in South Suffolk in 1997.
Sandy Martin
–
@sandyofipswich
Leader Suffolk County Labour Group
Chris Ostrowski
–
–
Former Labour PPC in Norwich North (2009)

— London —

Mary Honeyball (sitting)
http://thehoneyballbuzz.com/
@maryhoneyball
Claude Moraes (sitting)
http://www.claudemoraes.com/
@ClaudeMoraesMEP
Sanchia Alasia
http://sanchiaalasia.com/
@sanchia46
Labour Councillor for Barking & Dagenham
Lucy Anderson
–
@Lucy4MEP
Member of Labour's NPF
Ivana Bartoletti
http://www.ivanabartoletti.co.uk/
@ivanabartoletti
Deputy Director of the Fabian Women's Network
Andrea Biondi
http://www.andreabiondi.eu/
@AndreaBiondiUK
Professor of European Union Law at King's College London
Seb Dance
–
@SebDance
Former SpAd to the Secretary of State for Northern Ireland. [UPDATE: 9.4.13, 2350]: Now working as Government Relations Adviser at ActionAid UK
Kamaljeet Jandu
http://www.kamaljeetjandu.org.uk
@KamaljeetJandu
GMB National Officer for Equality [UPDATE 11.4.13, 0720: web link added]

— North East —

Judith Kirton-Darling
http://www.judeforthenortheast.org.uk/
@Jude_KD
European TUC Confederal Secretary [UPDATE 9.4.13, 2340]: web link added
Jayne Shotton
http://jayneshotton.wordpress.com/
@jshttn
"Trade union organiser" [UPDATE 9.4.13, 1100]: Councillor in North Tyneside until 2010.
Paul Brannen
–
–
Head of Advocacy and Influence at Christian Aid
Nick Wallis
http://darlingtoncouncillor.blogspot.de/
@cllrnickwallis
Labour Councillor for Haughton West ward, Darlington. [UPDATE 9.4.13, 1100]: Was on Labour's list in the North East in 2009.

— North West —

Arlene McCarthy (sitting)
http://www.arlenemccarthy.labour.co.uk/
@EuroMP_ArleneMc
Steve Carter
–
@SteveCarter001
Leader of Macclesfield Borough Council Labour group
Kevin Doran
–
@ResEuropa
Managing Director of Grayling Belgium's EU public affairs team [UPDATE 9.4.13, 0030]: Kevin has now left Grayling, and is working independently in the North West. He has a new Twitter account for the campaign too – @KevinDoranEU
Theresa Griffin
–
@TheresaG_EU
National Policy Forum rep. Member of UNITE. Work for UNISON. [UPDATE 9.4.13, 1100]: Was on Labour's list in the North West in both 2004 and 2009.
Afzal Khan
–
@cllrakhan
Labour Councillor and former Lord Mayor of Manchester.
Wajid Khan
–
@wajid4europe
Daneshouse with Stoneyholme Ward in Burnley
Pascale Lamb
–
@PascaleLamb
No info to be found… [UPDATE 9.4.13, 0020]: she is listed as Catherine Stihler's parliamentary assistant
Angeliki Stogia
http://www.angeliki4eu.org/
@Angeliki4eu
Councillor in Whalley Range Ward, Manchester [UPDATE 15.4.13: Web link added]
Julie Ward
–
–
No idea… Not found anyone on Google.

— South East —

Anneliese Dodds
http://www.anneliesedodds.org.uk/
@AnnelieseDodds
Former Labour PPC for Reading East [UPDATE 10.4.13, 1110]: Twitter & web link added
Maggie Hughes
–
@EUMaggie_Hughes
Victims' rights campaigner in Europe. Active trade unionist
Karen Landles
–
@karenlandles
Former Guildford PPC [UPDATE 9.4.13, 1100]: Is on the NPF.
Farah Nazeer
http://farahnazeerlabour.com/
@FarahNazeer
Labour Councillor in Newham, London, and Director of External Affairs at the Motor Neurone Disease Association [NOTE: biog and web link updated 9.4.13 at 1040]
Emily Westley
–
@emilywestley
Labour councillor in Hastings & Rye
Phil Bloomer
–
@pbloomer
Campaigns and Policy Director for Oxfam
John Howarth
http://www.johnhowarth.com/
@JohnHowarth1958
Businessman, strategist, journalist (food, fun, travel, politics), musician
Del Singh
http://delsingh.com/
@DelDSingh
International Development Advisor, Board Member Care International UK
James Swindlehurst
–
–
Labour Councillor in Slough
James Watkins
–
@watkins_js
No idea what he does [UPDATE 9.4.13, 1100]: Seems he's on the Exec of Labour Movement for Europe, although LME's website has not been updated to say so

— South West —

Clare Moody
http://claremoody.org/
@ClareMMoody
Labour Candidate for Wiltshire Police and Crime Commissioner in 2012
Ann Reeder
–
–
LGiU (Local Government Information Unit) and South West Councils
Jude Robinson
http://juderobinson.wordpress.com/
@Juderobinson
Labour & Coop Cornwall Councillor for Camborne North
Junab Ali
–
–
Swindon Councillor
Glyn Ford
–
–
Former MEP, consultant at G Plus Europe
Hadleigh Roberts
http://hadleighroberts.com/
@HadleighRoberts
Translator and interpreter, French politics specialist

— West Midlands —

Claire Edwards
–
–
Councillor in Rugby
Neena Gill
–
@MEPNeenaGill
Former MEP
Olwen Hamer
–
@OlwenHamer
Councillor in Stoke on Trent
Lynda Waltho
–
@Lyndyluv
(account locked)
Former MP for Stourbridge (2005-2010)
Ansar Ali-Khan
–
@ansar_ali_khan
Councillor in Birmingham
Anthony Ethapemi
–
–
Lawyer in Harrow, North London
Sion Simon
http://www.sion-simon.org.uk/
@sionsimon
Former MP for Birmingham Erdington

— Yorkshire & the Humber —

Linda McAvan (sitting)
http://www.lindamcavanmep.org.uk/
@LindaMcAvanMEP
Richard Corbett
http://www.richardcorbett.org.uk/
@richardcorbett
Former MEP, currently member of Herman van Rompuy's cabinet
Darren Hughes
http://www.darrenjlhughes.com/
@darrenjlhughes
Labour/Coop Party. Chairman of Shield HIV and Rush House Ltd. [UPDATE 9.4.13, 1100]: Previously a Councillor in Rotherham and previously a member of the Conservative Party.
Asghar Khan
–
@asgharlab
Member of Leeds City Council
Helen Mirfin-Boukouris
–
@MirfinBoukouris
Member of Sheffield City Council
Tracey Simpson-Lang
–
–
Councillor in York
Eleanor Tunnicliffe
–
@ejtunnicliffe
Lawyer at DAC Beachcroft. [UPDATE 9.4.13, 1100]: Labour candidate in Richmond Park in 2010

— Scotland —

David Martin (sitting)
http://www.martinmep.com/
@davidmartinmep
Catherine Stihler (sitting)
http://www.cstihlermep.com/
@C_Stihler_MEP
Asim Khan
–
–
No details found
Derek Munn
–
–
Former SpAd, now Director of Policy & Public Affairs at the Royal College of Speech & Language Therapists
Katrina Murray
–
@katrinamurray71
Trade unionist, Labour Party activist, NHS worker
Kirsty O'Brien
–
@Coisty_OB
Freelance public affairs & campaigns consultant, previously Head of Policy at Labour Party

— Wales —

Derek Vaughan (sitting)
http://www.derekvaughanmep.org.uk/
@derekvaughan
Jayne Bryant
http://jaynebryant.wordpress.com/
@JBryantWales
Labour member in Newport
Christina Rees
–
@ChrisForArfon
Councillor in Porthcawl
Alex Thomas
–
–
Councillor on Neath Port Talbot County Borough Council
NOTE: for the sake of complete transparency. No candidate has asked me to write this post. The views within it are mine, and mine alone. I know Anne Fairweather, Richard Corbett and Kevin Doran reasonably well. I have met Glyn Ford, Sanchia Alasia and Lucy Anderson, and worked for Neena Gill. I knew Anneliese Dodds in student politics. I also know a number of the sitting MEPs (although this post is not about them). I regularly exchange tweets with, but have not met, Kevin Peel and Hadleigh Roberts.