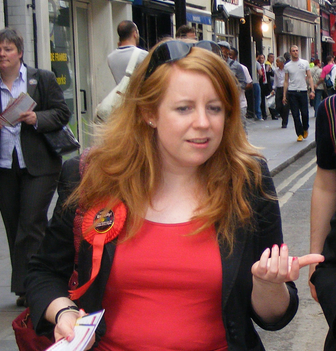 I suppose I should have had my suspicious that all would not be right with the selection process for Labour's new MEP candidates when the initial information about the process was so thin. So it's with considerable sadness and annoyance that it now turns out that one of the very best candidates Labour could have had for the EP elections in London – Anne Fairweather – has not even been interviewed for the long list for the selection, so will not make it onto Labour's list at all in 2014. This is an astounding decision before Labour Party members have even had a say.
Anne was selected in third position for the 2009 EP elections, the first non-elected position behind the two sitting Labour MEPs Claude Moraes and Mary Honeyball. Anne's campaign that time, then as an unknown new candidate, owed everything to her personal commitment and determination, and her effort to speak to Labour Party members about EU matters. She topped the ballot of members to decide the order on the list, with more than 3000 personal votes. Since 2009 Anne's efforts in Labour politics, as far as I can tell from afar anyway, have only increased – at least if stories of campaigning from Twitter and Facebook are anything to go by.
So what happened?
Essentially the long list of candidates – the same number of candidates as there are MEP seats to be allocated in a region (8 in London's case) – is decided by a committee in London Labour Party. It's next to impossible to deselect a sitting MEP, so Moraes and Honeyball are back on the list anyway, together with 6 further candidates. Anne – placed 3rd overall last time and most popular among members, and more experienced and committed now than then – was not even deemed worth interviewing to be one of those 6 candidates. Why?
As former MEP David Hallam has said on Facebook "From around the country I am hearing Labour Party members becoming concerned that this process is now so discredited that there will be little appetitie to support candidates chosen in such a way." Too right. And I'd really like to hear the reasons why Anne was not even interviewed to be on the long list of candidates. OK, if you dislike her politics then beat her in a fair fight, or at least let the members decide. But I find not including her on the long list quite astounding.
[NOTE: Anne is a friend of mine – I first met her more than a decade ago in Brussels, and we meet from time to time. Hence I may not be altogether objective. If anyone has good reasons to not include her on the long list then please do comment below]