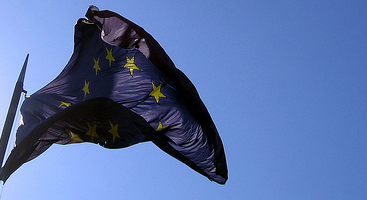 Every other British political party has their eye off UKIP.
First of all the 4th June European Parliament elections are happening a year or so before a general election and UKIP are not a threat at national level. So as Labour, Tories and Lib Dems shadow box for the national poll, so UKIP can pour all their energies into the European elections.
This is all set against the backdrop of the 3 main parties having comprehensively failed to develop a narrative about the EU that is credible and comprehensible.
Even when it comes to the rise of smaller parties UKIP attracts less attention than the BNP (more on them and Labour here) and the Greens, both of whom can be a nuisance in local politics.
How could UKIP be effectively countered? A good start would be to look at their record in the European Parliament where, despite being a delegation of a reasonable size, they cannot point to any legislative impact. They just vote against things, anything at all. Even things like airline black lists that protect citizens from unsafe airlines, or against efforts to cut down unnecessary legislation. I cannot manage to find any substance on the UKIP website about what they have actually done in the last five years, other than chunter away about why the EU is always wrong. Putting pictures of Churchill on their site, and running campaigns to protect British pubs are pure populism – no clue how that's actually linked to the European Parliament. But I suppose their voters won't care.
Then there are the candidates UKIP assembled to stand in 2004 – Godfrey 'clean behind the fridge' Bloom, and 3 odd balls that fell out of favour: Robert 'Veritas' Kilroy Silk, Tom 'embezzlement' Wise, and Ashley 'benefit fraud' Mote. And that from 12 MEPs!
So how well will UKIP actually do this time around? Sadly I fear they are going to do rather well.
I find Nigel Farage slimy and untrustworthy, but he can at least communicate. The turnout at these elections is going to be horribly low, and the lower the turnout the better UKIP will do – if you're paranoid that the EU is a conspiracy then you'll turn up at the polling station. More on the polls from politicalbetting.com here. I'm absolutely sure they will get more than the 4 MEPs that Hix calculates with Predict09. Plus with all their parties with their energies focused elsewhere then Farage and co could be a force to be reckoned with once more.
(Oh, if you're a UKIP voter reading this, or have seen my UKIP remix film: the line 'the EU is more corrupt than us' doesn't wash, sorry. UKIP can gain by playing the politics of anti-politics, and hence snouts should be 100% out of the troughs.)