My old 3G mobile is on its last legs, so I am investigating how to upgrade to a 4G/LTE phone, and hence will need an accompanying data plan. A blog about my handset choice will follow – this blog entry is devoted to the choice of data plan. I do however know I am not going to get a dual SIM phone, so I need a data and telephone combined plan. I live in Germany, so it will be in Germany that I sign up.
All the data below is correct, as far as I can tell, on 22nd August 2015. Take the advice here with a pinch of salt – it comes from my own learning, but I think it ought to be useful for people facing the same predicament.
It must be said I am a heavy mobile data user (I use up to 3Gb of mobile data a month on 3G) and make rather few calls and send few SMS. I live in Berlin and travel a lot – particularly crossing Germany on the train to Köln and Aachen.The starting point is to note the organisation of the German mobile market. There were four, and now there are three mobile network operators (MNOs) – T-Mobile (also referred to as D1), Vodafone (can be known as D2), and O2 and E-Plus that have recently merged, and will trade under the name O2 in the future (although E-Plus logos still abound). In addition there are dozens on mobile virtual network operators (MVNOs) such as Blau, Aldi Talk, Simyo etc. – these do not have their own networks, but use the networks of one of the three MNOs.
An important first choice is then the network quality of T-Mobile, Vodafone, and O2/E-Plus when it comes to their 4G/LTE coverage. This October 2014 article from Chip.de (DE link) gives a good breakdown – in short T-Mobile's LTE network is ranked much better than the others, especially when it comes to data transfer speed. Vodafone is ranked second, with O2 third and E-Plus fourth. The problem however is that – as far as I can tell – no studies have yet been conducted to adequately compare the unified offering of O2 and E-Plus. Smartmobil, a MVNO that uses the combined O2 and E-Plus network has some stats about the performance of the new network here (DE link), but these are not comprehensive. Hence I think it would be roughly fair to still put T-Mobile ahead, with Vodafone and O2/E-Plus roughly equivalent behind.

So what are the LTE options with T-Mobile? The standard mobile tariffs are their "MagentaMobil" (DE link) rates – the "L" package is €44.95 per month, for 3Gb of LTE data, based on a contract of 24 months. The cost rises to €49.95 for a 12 month contract. No hotspot access is included. However these packages also included unlimited calls and SMS – something that I do not need. Conversely the data-only packages do not allow you to call or SMS (or at least prices are not listed) – this starts at €17.95 / month for 2Gb of LTE data (and includes Telekom wifi hotspot access), and is based on a 24 month contract – but the absence of being able to call rules this one out. All these contracts are so long because T-Mobile does not offer LTE on its prepaid tariffs.
There are no real MVNOs on T-Mobile's network – their cheap alternative company is Congstar – they offer no LTE at all currently (data tariffs here, although some old Congstar clients manage to get LTE to work – I've tried this, but it doesn't work with my Congstar SIM). InternetSIM.de offers a T-Mobile data package with 2Gb of data for €14.95 / month, but this has a strange reimbursement system and I also think it is impossible to call with their package. Conclusion: if you want a proper LTE smartphone plan on T-Mobile's network, you have to go with T-Mobile itself – and its eye-wateringly high prices.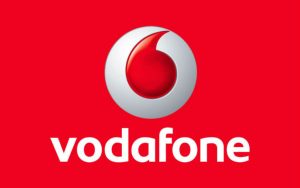 On Vodafone the prices at least are lower, and LTE is available on pre-paid as well as on a contract. Cost is €19.99 for 2Gb, with calls and SMS in a variety of other packs. On a 24 month contract, 3Gb (Red 3Gb tariff) and unlimited calls and SMS are €29.99 for the first 12 months, and €44.99 thereafter, on the basis of a 24 month contract. The Data Go-M data only pack is €17.49/month for 3Gb, on a 24 month contract, although here – like on T-Mobile – you cannot telephone or SMS with it.
The only MVNO option on Vodafone that allows LTE data is InternetSim's 3Gb for €11.99 per month, but here – as with Vodafone's own Data Go-M pack, calls are not possible, and the reimbursement system from InternetSim is strange. Conclusion: Vodafone's contracts differ little from those offered by T-Mobile, but their prepaid options are much better, allowing a neat combination of low amounts of calls and lots of data.
O2, now merged with E-Plus, offers a €35.99 3Gb data plan, including unlimited calls and SMS, on the basis of a 24 month contract. Switch this to a month long contract and the price rises to €44.98. It offers no prepaid options with LTE. These prices are roughly equivalent of those from Vodafone.
However it is with MVNOs that O2 / E-Plus really gets interesting. There are three MVNOs that use their LTE network – Smartmobil, 1&1 and DatenSIM. Smartmobil offers a series of different packages, each with LTE data and flat rate call packages. Currently on special offer is a €19.99 / month package that offers 3Gb data and unlimited calls and SMS. The standard price for this is €24.99. 1&1's packages are similar, although a little less flexible – €19.99 for the first 12 months, €24.99 thereafter, for 3Gb and a calls and SMS flat rate. DataSim.de offers a €12.99 3Gb package but with no calls or SMS. Conclusion: the Smartmobil offer – in terms of what the offer contains, and its flexibility – currently beats anything else on the market hands down. The devil is going to be in the detail – how good is the combined O2 / E-Plus LTE network actually? But that is the offer I am going to try, with the fallback of paying a lot more to go to T-Mobile if it's so useless so as to be unusable.
Please note that the comparison above does not go into data roaming options – I will use these. But Smartmobil offers 100mb / month included, while Telekom offers a flat rate of €5 / month to then be able to use your local data allocation when abroad. Vodafone allows an add-on that gives extra data per month when abroad. Comparing these options is so complex that it would have messed up the rest of the comparisons!