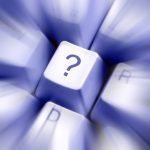 I seem to be in a state of perpetual confusion when it comes to my telephone and mobile communications – something has to be changed. But I don't know what… So if anyone can help me with this I would be very grateful!
(1) Landline
This is about the only thing that works correctly. I have a UK landline number that routes to Skype wherever I am if I'm at a computer, or to my Belgian or British mobile phone if I'm not at a computer. So far so good! 🙂 Are there equivalents of Skype that also accept incoming SMS (see below)?
(2) Internet
At my desk in Brussels I have cable internet from Numericable, and on the road in the UK I have Orange 3G. I'm going to be on the road in Germany a lot in the coming months, so I probably additionally need a German 3G card on some sort of Pay As You Go plan – Blau Surfstick or something equivalent? The Orange Icon 225 USB stick I have now is locked and is also unreliable so I'll have to get a new 3G USB modem – no clue what's good and bad among all these Huawei and ZTE offerings. 3 in the UK has its 3 Like Home system but the countries in which it works are not the ones I'm going to be visiting! I do not need 3G in Belgium for the moment, and I also do not need a smart phone – I always have my laptop with me.
(3) Mobile calls
A Belgian simcard from Base, Pay As You Go, is in my mobile when I'm in Belgium, and a UK simcard on Vodafone, Pay Monthly, is in the phone if I'm anywhere else. If I pay for it I can forward calls from one of these to the other, or put a voicemail message telling people to call the UK landline that will route to the correct number. I can also add a third simcard to this for use in Germany – again possibly with blau.de or an equivalent Pay As You Go provider.
(4) SMS
Those 140 character messages are the trickiest of all. I know of no way to forward SMS messages from one mobile to another and – as people do not know where I am – it means I often get SMS messages on the wrong phone and hence miss the message. Is there any way to avoid this happening? Is there some VoIP system to route SMS? This cannot be done via Skype as far as I can tell.
… and then the alternative to all of this is to go for a radically different approach with a MAXroam simcard or something like that and abandon the idea of having a few different simcards, but then I get hit with high call and SMS costs when I'm in Belgium or the UK.