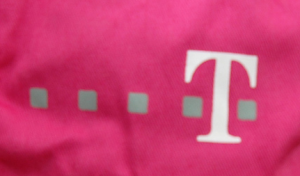 I'm moving to Germany at the end of this month, and – as ever with this sort of move – I need to work out how to get the best deal on mobile phones and home internet. But before looking at the available packages from different operators, what do I actually need?
I have come to the conclusion that I am now very close to not actually needing a mobile phone for calls and SMS. Of course I need a mobile (3G) data plan for using my iPhone on the go, but do I actually need to make regular calls or send SMS?
There are two aspects to this: incoming and outgoing calls and SMS.
For incoming it is relatively easily – SMS can be received even on data-only SIMcards. Incoming calls can be done with a Sipgate or Skype online number for Germany. If I am somewhere without wifi or 3G then I am unlikely to be needing to talk to people anyway, as being in a train is normally the only place this happens.
For outgoing calls it is also fine – this can be done through Skype, Sipgate or Viber (or an equivalent) and done over wifi or 3G. Outgoing SMS can be sent from Skype or Sipgate. iMessages to friends with iPhones use the data connection anyway.
All of this is especially important in Germany as I essentially need to use T-Mobile as their 3G coverage is better than any competitors, and I need access to their wifi hotspots (especially in DB trains). For a 3Gb T-Mobile data-only package it is €26.95 / month inc. hotspots, while adding a call package to it ends up at €60.45 / month!
Thoughts and comments are very welcome. Am I missing a trick here? Or might an alternative to T-Mobile do just as well?