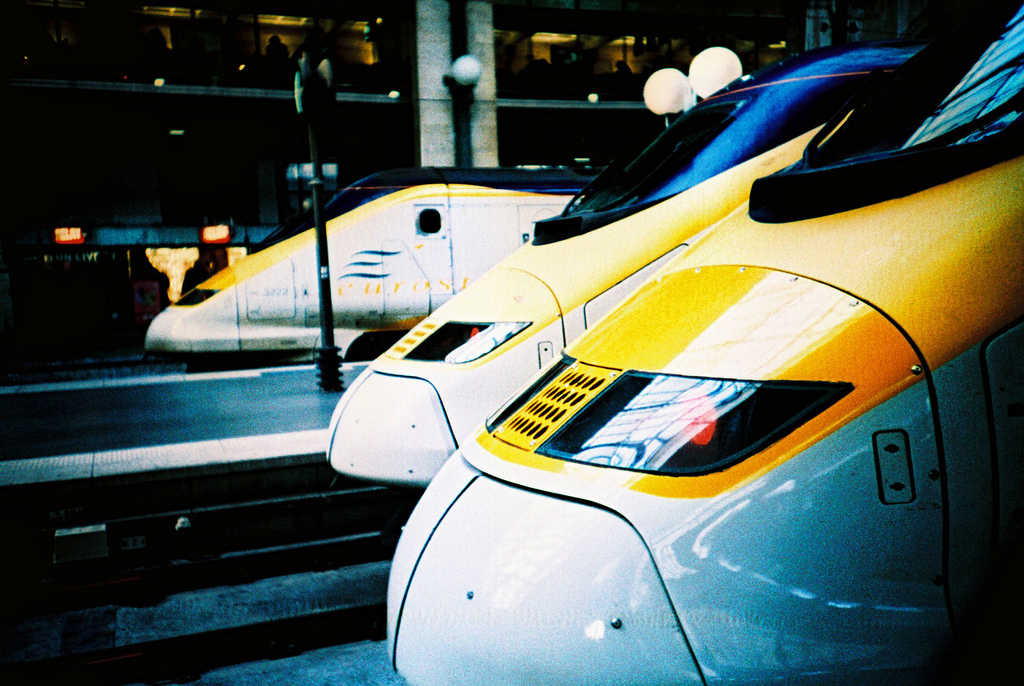 A friend contacted me via Skype – she has a ticket for a Brussels-London Eurostar at 1800 today and wanted to find out my experiences. I told her I was back home, having been categorically told via the announcements at Gare du Midi at 1215 today that there were no trains to London at any time today.
But why were you not on the 1400 train that departed from Brussels my friend asked me? A 1400 train? What? My blood started to boil… After all I've missed a friend's wedding today in London because of this mess.
So I turned to Twitter to find out what was happening, and got a reply from @Arnout stating that his sister was on the 1400 departure. This was clearly in contravention of the announcement made at the station at 1215, and also contradicts the message at Eurostar.com that all trains on Saturday were cancelled. Then I received this patronising message from @creamoflondon, the official Belgian Eurostar Twitter account:
@jonworth Hello Jon. A train left Brussels at 2pm.Priority has been given mainly to family with kids, and older people. Sorry you're not in
OK, I am not a family with kids, or an older person, but I must surely have one of the better reasons for getting to London today. I might not have been given a ticket. I would have – at the very least – liked the opportunity to present my case to someone. But how come it took a chance conversation with a friend, and Twitter, to actually work out that a train left? And this after a categoric message at the station that there would be no trains at all.
So Eurostar's communications today have not only been inadequate, but the 1215 announcement was actually untrue, and the website statement remains untrue. If there is to be a train for families and older people then tell us! Be fair, be honest. Passengers will be happier with that.
In the meantime I still have received no e-mail from Eurostar about my cancelled train, and the account of the story continues to develop at techCrunch.
[UPDATE 20.12.2009, 1215]
All Eurostar trains are still suspended, and I am still in Brussels. In the meantime We Are Social, the company behind Eurostar's presence on Twitter and Facebook, have been trying to justify the lack of news about Eurostar's problems via social media. Their argument is essentially that Eurostar wanted to keep things small in social media first of all, and that there was no role for We Are Social to deal with crisis comms. However I really wonder how much Eurostar paid We Are Social – their Twitter account had less than 800 followers and Facebook less than 3000 fans yesterday morning. We managed to get more than that for Gender Balanced Commission in about a week, and without any funding, and on Twitter I have more followers than Eurostar does, and I'm an unknown EU geek!