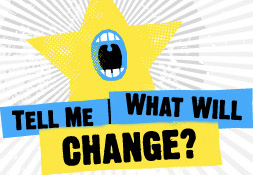 Jean Quatremer has today penned a rather depressing post (in French) about how abstention from voting is likely to reach a new high in the European Parliament elections 4-7 June this year. How, he bemoans, can this be the case for the EP alors même que ses pouvoirs n'ont cessé de se renforcer, au point désormais d'égaler ceux du Conseil des ministres? Essentially why is this happening when the EP's powers have increased?
Let me try to answer that.
First of all these EP elections are taking place against a backdrop of disenfranchisement and disengagement with politics right across Europe. Election turnout has been edging downwards in most European countries, and has been especially low in the countries that joined the EU in 2004 and 2007. In essence this is not a uniquely EU-level problem. EP elections are also still essentially second order national elections, with very little in terms of trans-national campaigns.
Secondly, while the European Parliment has undoubtedly gained power, I don't think this is a power that is remotely comprehensible for voters. What is different in Europe now because the EPP-ED has been the largest political group since 2004? I can't tell you and I'm an EU politics geek. Amending the services directive has been one of the EP's big successes since 2004 but is any voter going to understand it, or any candidate going to even try to explain it to a voter?
So while I agree with Quartremer that the European Parliament has more power than ever, that does not translate into reasons to vote. It's not power that is measurable or comprehensible. The EP can spend as much money as it likes on slick advertising campaigns to boost turnout and team up with MTV for an initiative called Can You Hear Me Europe? but the essential problem remains unchanged.