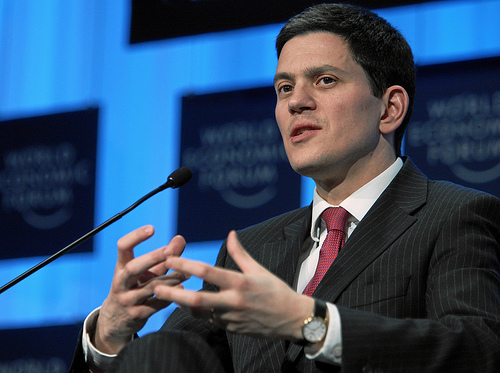 James Kirkup on the Telegraph Blog has raised the interesting idea that David Miliband, pipped to the Labour leadership by his brother, might leave UK politics for the IMF. Kirkup says the info on this comes from Bagehot in The Economist, and as Bagehot used to be Charlemagne for that publication there might be some inkling of fact here.
But there's actually a better job for David Miliband, now as before, that of EU's High Representative for Foreign Policy, the position currently held by Cathy Ashton.
It was known in 2009 that David Miliband was interested in this position, that he had some support to go for the job. He held back, wanting a future in the Labour Party. Cathy Ashton was subsequently appointed – a compromise candidate at best, and since her appointment she has been widely criticised, and it has even been raised about whether she might stand down.
So here's the speculative plan.
The UK's Commissioner is nominated by the government. So who would Cameron and Hague prefer? Surely someone of David Milband's standing rather than Ashton's – it would assist the UK government's foreign policy goals, and would also remove a potent opponent from London. Being stuck with Ashton until 2014 does no-one any good.
Other Member States, frustrated by Ashton's weakness and indecisiveness, would equally be favourable to the change, and David's charm and communication skills would pose no problem in the European Parliament.
So there are positive aspects all round… how about it?