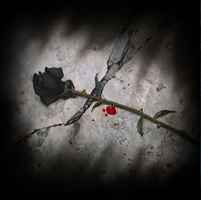 OK, so you would assume that it should not be too complex. I am a member of the Labour Party, and the party is supposed to be pro-European. Within the party there is a group called the Labour Movement for Europe. This evening – 22nd November – they are holding their launch event, but I am sat blogging instead. But why? Hell, how often have I asked myself that…

It started as an idea when my time in JEF was coming to an end – why not combine pro-European work with Labour Party work and do something for the Labour Movement for Europe (LME). Perfect. Well, erm, no. I wrote a letter to Chris Bryant MP (Chair of LME) asking whether there was anything I could do, volunteering to make a website. I then even made a trial website and wrote to Bryant by e-mail. I was in touch with Wayne David MP's office (Secretary of LME) and they assured me things would work and I would be put on a mailing list at least. Nothing.
I then hear that Richard Corbett MEP is trying to get things moving. His assistant was initially relatively optimistic about what I could possibly do, but by this time a website was already in development. But then once more things go quiet… Then I get an invite to a relaunch of LME on Friday last week, via Brussels Labour of all places, and it is to happen today. I reply immediately, and am told the event is full, and anyway only members of LME are allowed along to it. Now, having tried 3 or 4 times to even get in touch with the people running the organisation, how the hell am I supposed to have joined it?!?
I hence ask myself what the hell a pro-European in the Labour Party is supposed to do? I guess I am just too mad – I care about this matter, have ideas, some intelligence, and possibly commitment too. Seems that goes absolutely nowhere. Anyway, with Brown as the next leader, there's no grounds for optimism about EU matters anyway!