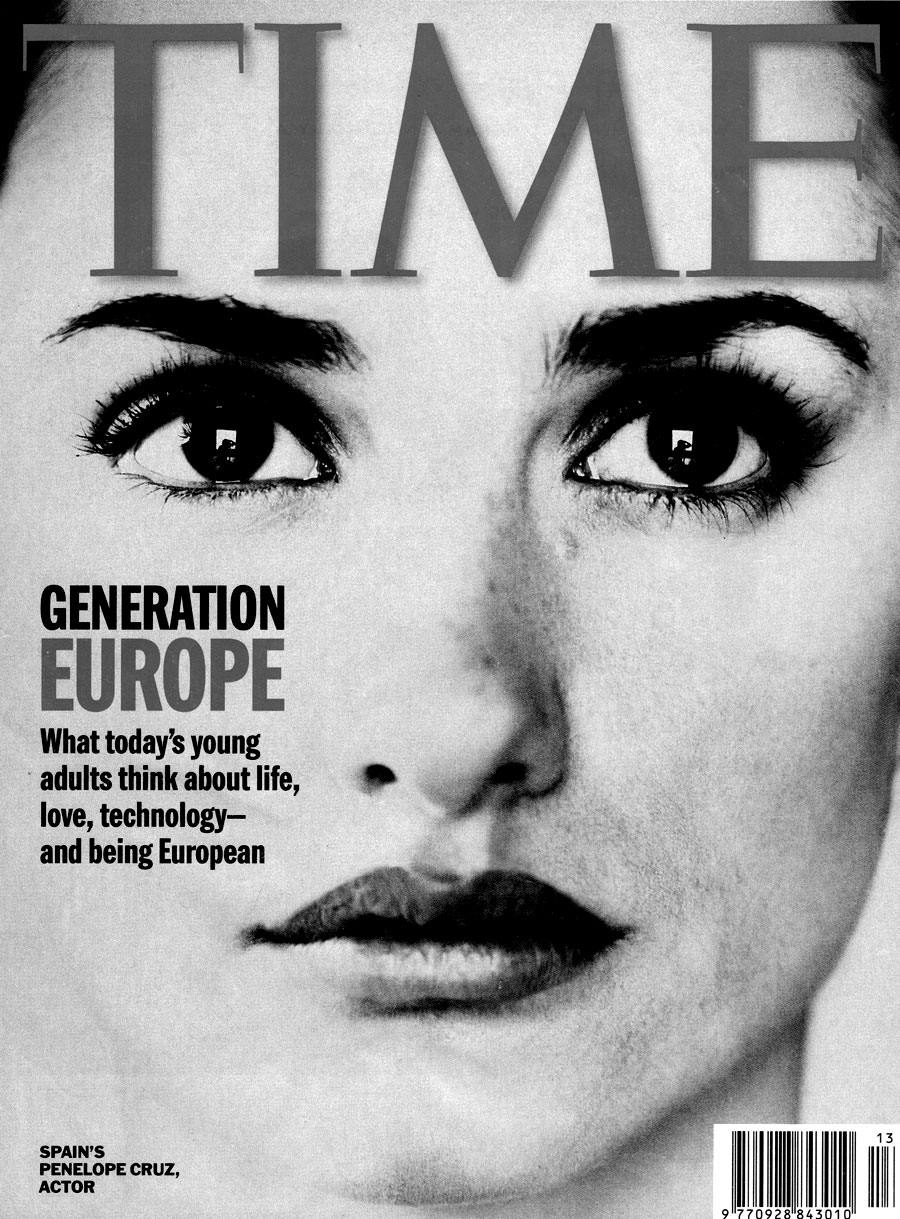 April 2, 2001. Less than a decade ago, but the European Union looked rather different, and the careers of 3 politicians looked rather different.
Enlargement to central and eastern Europe was in process at that time, and the Euro would be found in citizens' pockets less than 8 months later. Wrangling over the Treaty of Nice the previous December was perhaps a sign of things to come, but with Blair's Third Way and Schröder's Neue Mitte in full swing and the war on terror not even thought of it was a generally optimistic period.
Important in today's political context are pages 40 and 41 from that edition (PDF here), featuring then MEPs Michiel Van Hulten (then 32), Lousewies van der Laan (then 35) and Nick Clegg (then 34). The same van der Laan has recently given the Lib Dems a controversial pep-talk about the coalition (poorly reported in The Guardian here, and in a misogynist fashion in the Daily Mail here ('glamourous Dutch ally' – oh, come on)).
The important thing with all three of these young MEPs, written about under the heading "Shaking Up the Brussels Bureaucracy", is how their approach has changed, and how they have encountered problems. Van der Laan took the same route as Clegg – back to national politics – and ultimately failed to lead D66. Van Hulten also returned to national politics, becoming chairman of the Dutch Labour Party (PvdA) between 2005 and 2007, and now seems to be doing think-tank work. Clegg, as we know all too well, returned to UK politics, becoming a MP in 2005 and is now Deputy PM and focus of major student anger.
"If you're young and want to change things, you should follow the power – and power is shifting towards Brussels," said van der Laan in the article. Seems that all three of them did precisely the opposite, and did they perhaps regret their choices?
And the author of the Time piece back then? Gareth Harding, now (among other things) a lecturer at IHECS, and I'm working with him there next month…