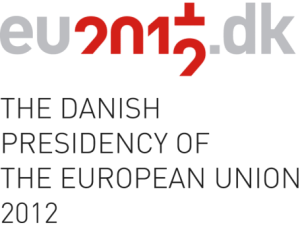 Sometimes unexpected doors open thanks to blogging, and next week is one of those circumstances. I am spending four days (Monday-Thursday) in Copenhagen on the Danish Presidency Press Trip.
Did you even know Presidencies organise press trips? I didn't before getting the invite to this.
Anyway, what am I going to try to do? I have the advantage – unlike the rest of the regular journalists on the trip – that I do not have pieces to file to newspapers or radio. I can choose my take, write as little or as much as I like. I'm going to try to give an impression of how a Presidency works, my impressions of the ministers and their level of knowledge of their briefs, and try to determine some of the prospects for Denmark's stint as Presidency for the next 6 months. The trip features – among other things – briefings with Prime Minister Helle Thorning-Schmidt, Foreign Minister Villy Søvndal, Radikale leader Margrethe Vestager, Minister of Finance Bjarne Corydon and Europe Minister Nicolai Wammen. As well as blogging I'll be tweeting on the hashtag #eu2012dk.
For the sake of openness: my accommodation in Copenhagen is being paid for by the Danish Presidency (and I imagine that is the case for the other journalists attending). I am covering the costs of my own travel. I am not paid to blog or report on this. I am invited to attend thanks to contacts I've made in the past with communications people in the Danish Presidency, both in Copenhagen and Brussels.
Comments and questions you would like me to pose are most welcome!