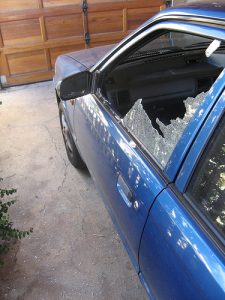 A mother of three has been shot in Uccle and EUObserver is jumping up and down reporting on the crime rates in various Brussels communes. You can just hear the typical EU expat having a whinge at Place Lux complaining about things, about how unsafe Brussels streets are… and then doing absolutely f**k all about it.
For let's get this clear: there is a nagging amount of crime in Brussels – shootings like the one in the article are very rare, but cars being broken into and muggings are all too common. I can't work out how to compare the Brussels and London stats however.
But what should happen? Officials from the European Parliament speaking to the local police about the issue (as reported in the article) is going to solve absolutely nothing. The area around the institutions is a dead wasteland in the evenings and on weekends and some areas – especially on rue Joseph II and close to the European Parliament off rue Wiertz – are very poorly lit. Dealing with muggings and car theft is in part to do with the police, and the je m'en foutisme of the Belgian public services undoubtedly does not help, but it's also to do with lighting, the atmosphere on the streets, social inclusion… even something as simple as clear and wide pavements can help.
There are other problems in Belgium of a similar nature – homelessness for example – that the Belgian state just cannot solve, because they require a level of social engagement, and all parts of the public service to work together, that the Belgian state just cannot accomplish. But the EU institutions dominate a whole quarter of Brussels, and most of the people working in those institutions should be capable of political thinking, organising and planning and – essentially – taking some of the matters into the institutions hands to do something about the area around the institutions and the feeling of a lack of security on the streets.
But of course having a whinge is a lot easier…
(Oh and while we're at it: you're much more likely to die on the roads of Brussels by being run over by a kamikaze driver not respecting the rules than you are to be shot dead. But of course expats driving around in their large Mercedes don't think that way.)
[UPDATE – 12.4.09]
A jeweller has been shot dead on Chaussée de Wavre, about 1km from the European Parliament. It's a multi-cultural area though, so probably EU types will freak out less about this one. Story in Dutch here.