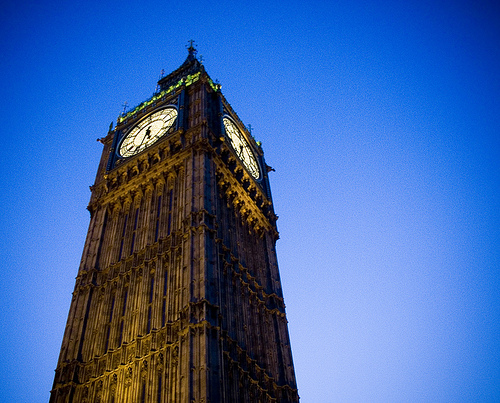 There have been a couple of watershed moments in UK online politics in the last few weeks, notably the reaction to the Wikileaks cables and the decision of a number of well known British political bloggers to stop blogging, importantly Iain Dale and Tom Harris. These developments are related and show, in my opinion, how blogging has essentially assumed the role of the new mainstream when it comes to reporting what goes on in the Westminster village.
Take first of all the reaction to the Wikileaks leaks, a subject I've previously posted about. If blogging is in some way edgy, critical of the system, and ideas rather than career based, then you would expect blogs on the liberal left to be debating the consequences of Wikileaks from an ideological perspective. With the exception of Liberal Conspiracy this has not been the case. The clear message: the big blogs on the left don't rock the boat.
These blogging-mainstream media overlap was to the fore at the #EUuk event last week at Europe House in London. Eurogoblin has done a write up of the event, and although the subject was UK and EU politics and blogging, many comments from the panellists demonstrated the cross-over between the mainstream media and blogs in the UK environment. The hollowing out of the staff of the mainstream media is of course also a contributory factor.
Present at last week's event were Bruno Waterfield and David Rennie (traditional journalists who blog on the sites of their respective publications), Nosemonkey (a journalist with a reputation as an independent blogger) and Sunny Hundal whose approach to editorial quality at Liberal Conspiracy is similar to that of a small news publication, only without the expensive printing presses and business arm. Iain Dale's crossover is similar – having enhanced his reputation as a blogger over the last five years his focus is now on a magazine, a publishing house and a radio show.
Further, a look at Wikio's top UK politics blogs would confirm the statement in Tim Montgomerie's post about Iain ending his blogging: "We may see group blogs like ConHome, Coffee House and Telegraph blogs becoming much more dominant. Only such blogs can easily deliver regular output." – I agree with that statement. But a blogosphere dominated by group blogs, editorial teams, and blogs run my journalists from the mainstream media is a very different blogosphere from the one that people like Iain Dale, and to a lesser extent Tom Harris, helped to create. Where, importantly, is the place for an individual with views to express those in this more congested and more professional environment? For the people – in the words of Paul Evans – who feel very strongly about things?
[blackbirdpie url="http://twitter.com/#!/Paul0Evans1/status/15049390628536320″]
For me, stood astride two blogospheres (London / UK politics and Brussels / EU politics), I see all of this very clearly. The business interests and mainstream media are not present in EU blogging. Hence as a hobby blogger I'm still very much present, expounding my views on the EU matters I consider to be important and still receiving a decent number of readers.
Blogging on my own I simply could not prise my way back into the UK blogosphere now; I can lever my former reputation as an early adopter of blogging to be able to post on sites like Left Foot Forward, but the style and approach there is not the off-the-cuff approach I can take on my own platform. But if I post about UK politics on this blog no-one is going to give a damn.
If I today were an emerging young nerd with Labour leaning views how would I approach things? Probably not via blogging, or at least not via blogging alone – things have moved on so much to make blogging the new mainstream in UK politics, and with the mainstream come all the vested interests and compromises we're so used to in the old media industry.
Photo: furyksx "
Big Ben
" February 14, 2007 via Flickr,
Creative Commons Attribution