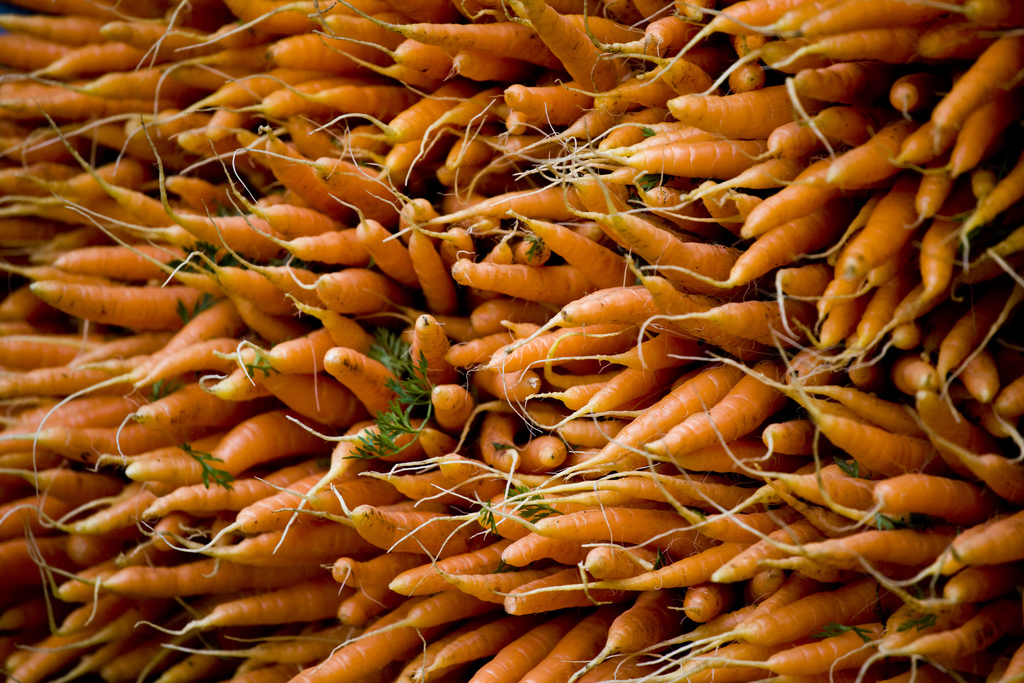 So the UK carrot crop is going to be wiped out, according to Martin Evans, Chairman of the British Carrot Growers' Association quoted in The Observer today. The EU wants to tighten rules on what pesticides can be used on crops, the UK government doesn't agree, can be outvoted under QMV, and the UK might end up producing no carrots.
But hold on a moment… First of all, why is the UK carrot crop going to be wiped out when – I assume – no other carrot crops in other European countries are going to be hit in the same way as other EU governments are not crying foul? Does the UK have a climate or soil or bugs that are especially inappropriate for carrots, and hence UK farmers have to apply more pesticides than anyone else?
Secondly – as I suspect – carrot growing conditions are probably not that different in Ireland, northern France, Germany, Belgium, the southern parts of Scandinavia, and perhaps Poland and Czech Republic. So if the UK carrot growers had been on the phone to their counterparts, and had lobbied effectively, and – indeed – DEFRA had got its act together, the UK growers would probably not be in this pickle.
But of course the whole thing could be complete rubbish as The Observer did not try to get the other side of the argument, with a bland sentence mentioning that anti-pesticide protestors were content with the proposed new rules.
So when you hear some rubbish about the mendacious EU trying to wipe out the British carrot chew on it with a healthy pinch of salt.