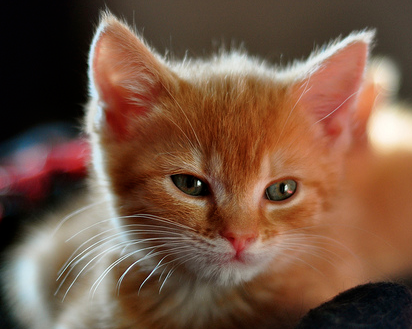 Aggghhhhh, it's another one of those days where Belgium is driving me utterly insane (similar to the post issue the other day). There were two young kittens trapped in the basement of my building, presumably the offspring of a stray cat, and I needed to try to work out what to do about the situation. I first asked some neighbours in my building – they seemed completely unconcerned, despite the fact that the cats could be nesting in their own belongings in the basement. I went and introduced myself to the old woman that lives opposite – she was at least friendly but could not help.
So I tried to research the matter. I know what to do in the UK – call RSPCA – and they even have a step-by-step guide on their website. But Belgium? I first came across an organisation called Infor-Animaux in Ixelles, and gave them a call. The man on the phone was horribly rude, not even letting me end my sentences before lecturing me that I should call a vet. A vet? Pay? When the cats don't even belong to me or anyone in my building? He then suggested I wait until Monday and call the commune. Remarkable.
I don't even like animals that much, and here is someone at an animal service caring even less than I do.
I then – via the help of @blueclock and @Eurojunkie on Twitter – found Veeweyde, a lost animal charity in Anderlecht. I called them and was told by a woman there that they were about to close for the day, and I should instead call at 1000 on Monday. Croix Bleue were not much better – they just told me to call the local police. Which of these numbers from the police in St Josse? Do I call 101? Surely not.
So in the end my flatmate Vincenzo and I went into the basement to remove the kittens, and take them outside. They came in through the front of the house, so they were left in the front garden and will have to fend for themselves.
Just look at the websites I've linked to above, and compare those to the comprehensive information provided by RSPCA. The Belgian sites are shockingly awful, and so was the service from each place. Why does no-one take responsibility for anything in Belgium? Each place couldn't care less about the situation, and told me to call later or, or call someone else. Thanks a bunch, really helpful.