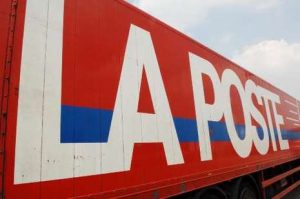 Today is a bank holiday in Belgium. But for me that means little – I have projects to complete, so I need to work. In addition I urgently need to post a letter to the UK, but I'm out of stamps. Can I manage to find a postage stamp for purchase anywhere in Brussels? Absolutely not.
The long hours post office at Gare du Midi is shut, and the smaller supermarkets that are open today do not sell stamps. Larger supermarkets sell stamps, but they are shut for the holiday… Newsagents stores are no better. I wanted to scream at the woman at the Relay shop at Gare du Midi "c'est un jour ferié" – yes, thank you, I know, but have you ever had the thought in your small, statist, anti-customer, rules-obsessed, restricted brain that someone might want to buy stamps outside the opening hours of a post office, and that asking at a newsagent store is actually sensible? Oh, and while we're at it, tomorrow (a normal work day for the rest of Belgium) it's actually hard for me to get to post office because I have a bunch of meetings to attend. And no, I don't actually care whether the post is not going to be picked up from the post box today – I need to get the letter in the post box today. It's not complex.
What, so you wonder, would happen in any other country? In the UK stamps are for sale in just about any supermarket, and plenty of supermarkets are open 7 days a week. In Germany loads of post offices have automatic machines for selling stamps. In Sweden stamps are for sale at Pressbyrån and 7-Eleven, each with long opening hours. Why, oh why, can Belgium not manage one of those options? Furthermore it's not as if buying a postage stamp is that complex – there are not public protection concerns that require restrictions similar to those for purchasing medicines for example.
At the heart of all of this is the balance between consumer rights and workers' rights that is central to debates about the future of capitalism across Europe. People are entitled to rest, entitled to holiday. Sweden for example ensures that extra pay for Sunday and bank holiday work is included in collective agreements – fine. But in 2009 where people work flexibly, independently, from home, in the knowledge industries etc., there is the need to also provide services according to more flexible timetables – anywhere in Europe. I can book a flight online at 2300 on a Sunday, so surely somewhere in the capital of Belgium I should be able to do the same when it comes to buying a postage stamp?
So much for Belgium's place in the EU's Lisbon Strategy that aimed to create "the most dynamic and competitive knowledge-based economy in the world capable of sustainable economic growth with more and better jobs and greater social cohesion, and respect for the environment by 2010" – not much evidence of it in 2009 in Brussels.