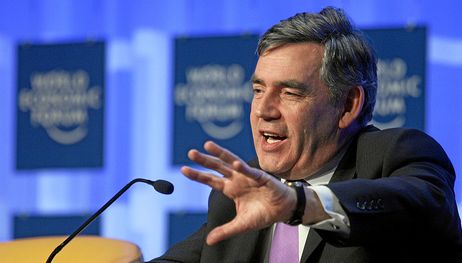 Two striking phrases appear in Tony Blair's 2002 Labour Conference speech – the famous "We have been at our best when at our boldest" and a lesser known line "Thanks to the brilliance and vision of Gordon Brown we have succeeded beyond any Labour government".
Fast forward a little over 7 years, and more than 12 years after Labour's historic 1997 election victory, and the same Gordon Brown has penned a column in The Guardian where he makes his case for holding a referendum after the election on voting system reform for Westminster. The problem is that the option on the table is the Alternative Vote system – keeping the one MP / one constituency system, but allowing voters to rank candidates. The Electoral Reform Society gives the idea a lukewarm welcome and I'm inclined to agree, but bold this definitely is not – it is at best a compromise. Mark Reckons has more on the issue from a Lib Dem perspective.
Brown is not right when he says "This is about giving the people a choice, and it can unite those who believe in electoral reform with those who want to maintain a strong constituency link" – I do not believe in election reform, I believe in democracy and a parliament where the percentage of seats reflects accurately the percentage of votes case for a party. And that means a proportional election system, not AV. Plus if Brown says he wants to give a choice, why not give a menu of options? AV, and some proportional system as well in a referendum?
Interestingly Brown's piece also makes some statements about the need for the UK to have a written constitution, and to have this in place by 2015. He even talks about the need for party political compromise on the issue. I somehow suspect this idea is not going to get far, especially now just prior to an election, and the series of issues that needs to be sorted would make the negotiations very lengthy and protracted… still I hope this idea gains ground faster than the AV idea does!