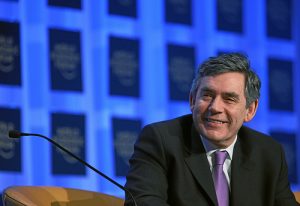 At the 'we don't want to oust Gordon' PLP meeting earlier this week many words were spoken about how the Prime Minister had learnt the lessons of the last week, how he was now going to be better at listening. So what news slips out today? That the Prime Minister is actively contemplating proposing the Alternative Vote system as an alternative to First Past the Post as the system to elect Westminster MPs. Why, oh, why has this been announced now? We're barely 48 hours after a terrible election defeat for Labour – an announcement like this looks terrible tactically as Mike Smithson points out. Which members of the PLP were aware of, or indeed back, Gordon's plan?
Then there's the issue of AV itself – on balance it's a little better than FPTP but it still can come up with very skewed results – Unlock Democracy reckons Labour would have been wiped out in the EP elections if AV had been used. Iain Dale is also right to point out that this just looks like a Prime Minister wanting to mess with the election system just for the sake of his own advantage – probably so, although David Cameron is not immune from that accusation too – the Tory leader's piece in The Guardian almost uniquely contained ideas that would be favourable to his party.
So what should happen?
The scale and breadth of constitutional reform in the UK since 1997 has been unprecedented – see this post for a list of the main changes. But all of those changes have been conducted piecemeal, without a plan or vision of how the UK should be governed. Any sensible debate about the issue is brushed under the carpet with the blithe line that voters don't care about governmental structures and constitutional matters. Labour might have previously managed to get away with major changes without debate – no longer. The party and its leader are just not strong enough at the moment.
So Brown should shut up about AV, should actually allow a discussion about different voting systems – and indeed the very principles of the UK constitution – to develop. There is no pressing rush, and listening for a while would for sure do no harm.