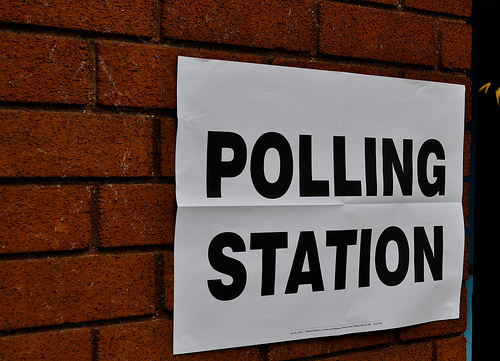 I've talked to a number of friends, in the UK and elsewhere, about the need for a new election system in the UK. Most of my friends are politics nerds, yet I have been astounded by the lack of clear thinking about the pros and cons of the alternative sorts of election systems the UK could go to replace First Past the Post. So here's a quick guide…
Alternative Vote (AV). This is not a proportional system. The one parliamentarian, one constituency system remains, yet instead of a cross for one candidate the voter numbers candidates in turn. A winning candidate needs to get 50% of the vote. Details on Wikipedia here.

PROS: maintains constituency link, winning candidate needs more than 50%.
CONS: still impossible for smaller parties, not proportional (and can be even less proportional than FPTP – see this).

Additional Member System (AMS). This is a proportional system where each voter casts 2 votes – the first for a candidate in his or her constituency, and the second vote for a party. A proportion of the parliament is then composed of constituency MPs and a proportion of party list MPs. In the German Bundestag the proportion is 1/2 – 1/2, in the National Assembly for Wales it's 2/3 – 1/3. A vote percentage hurdle (5% in Germany) prevents extremist parties entering parliament. Details about this system here. It's also the same sort of idea proposed by the Jenkins Report in 1998.

PROS: proportional system, voter marking two crosses makes it simple to understand.
CONS: creates two sorts of parliamentarians (constituency and list members), constituencies would need to be at least twice as large as currently.

Single Transferable Vote (STV). This is a proportional system where voters rank their preferences for candidates – 1, 2, 3, 4 etc. – until they have no further choices to make, and voters can choose between different party lists and for individual candidates on those lists. Constituencies are multi-member (normally 6 to 8 members) and each party puts forward that number of candidates. The system has been used for Irish national elections since 1919. Details on the system here.

PROS: maximises voter choice, allows preference for individuals, maintains a broad constituency link.
CONS: constituencies would need to be large, system can be complex to understand.
I hope that has clarified things a little… I would personally favour STV, could live with AMS, and would even back AV if that were the only offer on the table.
And if things are still not clear, then pose your questions in the comments! 🙂
[UPDATE] Political Betting has a go at explaining the different systems on offer. More long winded than my piece…