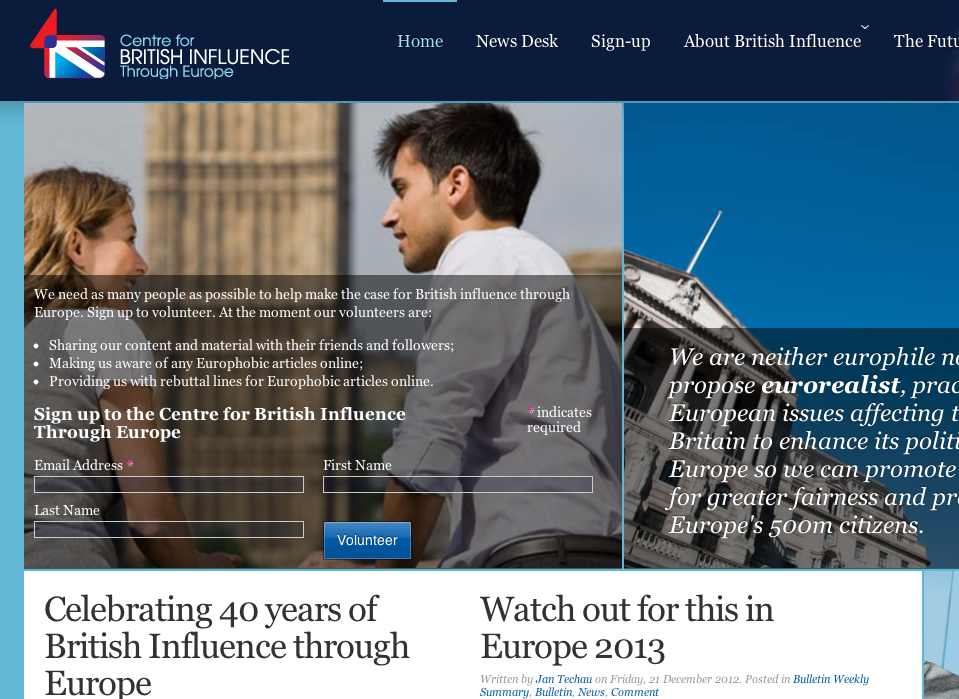 The 'eurorealist' pressure group Nucleus in the UK has rebranded and is now the Centre for British Influence Through Europe (CBIE). I read the name and it immediately rankled, and a few people on Twitter pushed me to answer why.
The answer, in essence, is whether a national case for the EU is right, and can even work.
The pro-EU case in the UK has broadly been argued along the lines that there is a common British interest – the national interest if you like – and then once this has been defined, it can be argued whether this means Britain should be in the EU or not. That's exactly what CBIE is trying to do.
But think for a moment how everyday politics inside the UK is done. No party – not even Labour with its latest One Nation slogan – tries to build an electoral appeal to the entire population. There is an implicit acknowledgement that on most issues there is no complete consensus about what the right answer to any political question actually is. So why do we talk about the EU as if there is such a consensus, that there is a unified idea of what the British national interest is?
To put this another way, I'm a freelance worker working with clients across the EU. What I'm going to need from the EU is going to be more in common with what a freelance worker in Germany or Slovenia is going to need from the EU, than what a British person looking to retire to Italy is going to need, or what a nurse living in Liverpool who travels to Spain once a year is going to want. A person's views on the EU should be shaped more by their personal circumstances, and by their ideology and values, than they are by their nationality. Why then in the UK 'debate' about the EU do we only ever seem to focus on the latter?