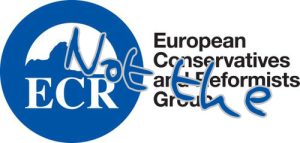 On 22nd June 2009 David Cameron announced that the UK Conservatives would form a new political group in the European Parliament, working together with reactionary and unpleasant parties such as Lijst de Decker from Belgium, Law & Justice from Poland and the Civic Democrats from the Czech Republic.
The new group took the name European Conservatives and Reformists (a contradiction in terms even in the name) but no-one thought to register any domain name for the new group before its establishment. So on 22nd June I had a look around to see what I could find – ecrg.info was still available and I purchased it and registered it with Google. Now more than 3 months on there is still no official ECR Group website as far as I can see, and the single page of my website has risen slowly up the Google results, so much so that I'm starting to get mails via the website from all sorts of organisations asking for information about the ECR's MEPs and positions and even asking for speakers for conferences. I've now politely e-mailed all of these people informing them that they are victims of cybersquatting and asking the valid question: how can any political organisation that has gone three months without a web presence be taken at all seriously?
The UK Conservatives decision to leave the political mainstream in Brussels has left the UK with as many MEPs in the main political groups as Romania has. They are politically wrong and, it seems, administratively incompetent, at least when it comes to their web presence. I hope my little domain name experiment has at least shown this to a certain extent.