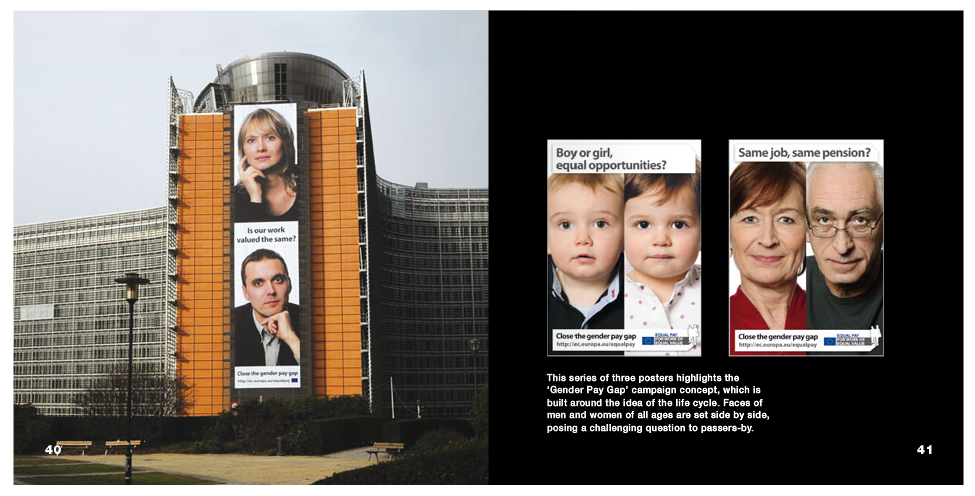 A retweet from @belitabrux drew my attention today to a Mostra e-book called Opinion Corner. Take a look – it's well researched, looks smartly designed… but why does it exist? It's not that different from the (paper) Shift>Mag published by Tipik in Brussels, a publication that I've written for a couple of times. It's smartly printed and has its own website but if the 10 people that have voted in their recent poll is indicative of the number of web visitors, it's not immensely popular or relevant. Again why? What is the cost per visitor, the cost per reader of each of these initiatives?
Both Tipik and Mostra are communications agencies that work almost uniquely for the EU institutions. Indeed Mostra's portfolio for the last 12 months shows nothing but EU institutional clients, and Tipik counts a dozen Commission DGs in its references, and it has 160 staff in Brussels.
It simply strikes me that the EU institutions paranoia about being disliked by EU citizens means there's a determination to do something, to talk, to debate, to communicate – but without clear goals or objectives. Mostra, Tipik and others exist to serve this paranoia, developing large Brussels operations that can feed off the institutions' cash.
It's especially interesting to read that Mostra was responsible for the Gender Pay Gap campaign of the European Commission. What, I wonder, were the demonstrable, measurable achievements of the campaign? And at what cost? (See pages 38-41 of the Mostra 2009 portfolio) Just the crane to put up the banner on the Berlaymont will have been more costly than the entire Gender Balanced Commission effort I was involved with.
In the meantime I am pottering around the edges of all of this, working professionally with individual MEPs and small NGOs in the Brussels sphere, people who think that €500 is a lot to pay for a content management system based website. For me Mostra and Tipik and their ilk seem to be some sort of parallel EU communications universe, something I cannot begin to relate to.