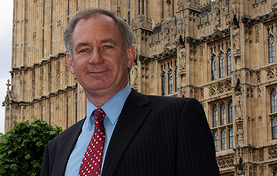 I have a simple rule for my own blog: I don't write about things I don't know something about. So there's no US politics here, and nothing about the credit crunch – others are much better qualified to write about those sorts of things.
Oh how I wish print journalists would follow the same approach!
There's an article in The Observer today about the UK's nominee to be a member of the next European Commission that is so dreadfully, achingly inaccurate that it makes me want to scream. It's written by Toby Helm, 'Whitehall Editor' for The Observer. Maybe he better stick to his coverage of Whitehall…
So why is the article so bad?
Hoon, a former Europe minister and member of the European Parliament, is likely to be offered the four-year post later this year
No, wrong, Commissioners serve 5 year terms of office. Helm might have looked at the Wikipedia page for Peter Mandelson to discover he took office in the Commission in 2004, and the term lasts until 2009 – 5 years.
…taking over from Lady Ashton, who has been filling in since Peter Mandelson was recalled to the cabinet in September
Well, no. Baroness Ashton is not a stand-in – – her position has precisely the same legal status as Mandelson's did. Plus Mandelson was not recalled by Gordon Brown – i.e. Brown could not force Mandy out of the Commission. Mandelson was invited to return to UK government and chose to resign from the Commission. Member States cannot – legally – recall Commissioners. If in doubt have a look at Article 213 TEC.
Senior figures in government say Hoon's nomination would be expedient because of delays to the timetable of nominating commissioners – which would normally start in late summer – caused by Ireland's second referendum on the Lisbon treaty last autumn. This means the next batch of European commissioners are unlikely to take up their posts until the end of this year or the beginning of next.

"This would mean we would be close enough to a general election for us not to have to call a byelection in his seat [Ashfield]," said an insider. "We do not want to have a byelection for obvious reasons."
This is horribly wide of the mark. The conclusions of the European Council held last month state: "the Irish Government is committed to seeking ratification of the Treaty of Lisbon by the end of the term of the current Commission", so that's by 31st October 2009, the formal end of the term of the current Commission. No delays, no messing around. OK, Ireland might vote No again, but that's another question entirely.
Then think about it further… Is Ireland going to hold the referendum in the winter months, November or December? Highly unlikely. Is the UK going to hold a general election within 3 months (or so) of 31st October 2009? Almost impossible. Also Article 214 TEC states that the Commission term shall be 5 years, no provision for delays. Plus Hoon has a majority of more than 10000 in his constituency – Ashfield. If Labour can hold Glenrothes, when why not Ashfield?
How, how, how can a major UK newspaper get away with publishing something that is so completely and utterly rubbish? No wonder the UK population is bewildered by the EU when paid journalists cannot even be bothered to do a bit of basic research about what the rules are.