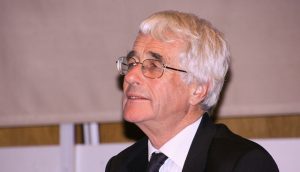 Sorry if I am slow to the party, but academic Colin Crouch first coined the term post-democracy in 2004. I only encountered it a few weeks ago through this LSE blog post. Crouch's words:
A post-democratic society is one that continues to have and to use all the institutions of democracy, but in which they increasingly become a formal shell. The energy and innovative drive pass away from the democratic arena and into small circles of a politico-economic elite.
Surely that is what we are approaching in many European countries just now, and especially in the UK? A thoughtful Charlie Stross blog post looks at this in more depth. Entitled "Political failure modes and the beige dictatorship", the whole thing is worth a read, not least because Stross's critique rests firmly with political parties – that self preservation of their organisation becomes more important than what that organisation stands for.
Taking this down to the everyday practical level in the UK, there are people like Iain Dale, Alex Smith and Tom Steinberg, hardly political outsiders, who have in recent months all one way or another expressed their increasing frustration or wish for distance from the everyday political process.
In the meantime in 'real' politics, as the UK economy falters so Labour has finally woken up to the fact that it has no real economic policy. Ed Miliband, under his One Nation banner that is suddenly en vogue, is described by Polly Toynbee as having the makings of a brave and visionary leader for having proposed a mansion tax (pinched off the Lib Dems) and to reintroduce a 10p in the pound tax rate (once a Labour policy, dropped by Brown). Stewart Wood tries to put more flesh on the Miliband ideas here. But one line sums up the predicament: "The share of UK GDP going to wages rather than profits fell from just under 64% of GDP in 1974 to under 54% today." – what is any politician going to do about that please? Because the Stross / Crouch thesis would imply that no-one will.
Meanwhile Mark Leonard's latest column from Washington DC gives a US perspective on this. Citing Ivan Krastev:
The net result, according to Krastev, is the paradox that the citizen has been simultaneously empowered (because her views are being listened to) and marginalized (because she can exist only as an atomized individual to be manipulated rather than as a potential agent of collective action).
The professionalism of US politics at least means, via constant campaigning and data mining, that the impression of the former can be given. In Europe I am not so sure.
Where, I wonder, does all of this leave us? I'm still far from convinced by direct and participative democracy. But what if representative democracy just doesn't work as well as it used to?
(My apologies for the incoherent nature of this blog post – it's hard to pull together all these overlapping but not altogether thought-through ideas circling in my head)