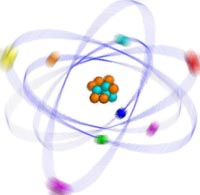 A Labour Deputy Leadership website for Harriet Harman. 12 websites for Labour politicians, with plenty more in the pipeline. Online campaigns for One President of the EU (finalist in the 2008 New Media Awards), cricket as an Olympic sport, and atheist bus adverts. A forthcoming site to map the EU blogosphere. Websites for charities and foundations. This blog about the EU. More than a dozen training seminars about the EU in London.
Those are the things I've been doing over the last year or so as a freelancer. The work has been a success and it's time to expand. If you reckon you would like to work on stuff like that then read on.
So who am I looking for?
Essentially I want to find motivated and passionate people. People that care about politics, the EU, using the internet for political campaigns. Ambitious folks that want to work on fun projects. People that have ideas, opinions, and stand up for them, and take responsibility for their actions. People who are motivated by results, not by cash alone (although earning a decent wage is quite possible!)
I need to find people with skills in PHP, MySQL, Photoshop, Illustrator. People that have worked with Typo3 and WordPress. People that like using computers but don't only do that. People that know how the EU works, people know how to lobby. People that know how to sell things. People that can manage projects. People that like to write, plan, analyse.
I don't mind where people are based, providing it's not too hard to get to London or Brussels for meetings. Already being self employed would be ideal, but if not that can be solved. I need people with a decent command of English; any languages beyond that are an asset.
I don't want people to whom I will just subcontract work; I do want people that will be fully part of projects from the start. I don't want employees, I do want partners to work with.
Don't be scared if you don't have all the skills listed above (I don't know anyone who has!) but if you can do some of the things listed (and do them well), and you want to discuss how you and I could work on projects together then use the contact form on this website and suggest how it could happen. I don't want CVs – that might come later – but I want you to explain what you can do, and what you can offer, and what you can contribute to projects like the ones in the first paragraph above.
Please feel free to forward this link to anyone that might be interested!