The EP elections, the five year democratic interruption to the Brussels game, are long in the past. Everyone is back from their summer holidays, ready for a bout of jousting and positioning in that depressing and opaque game: how to put together a team of 27 Commissioners.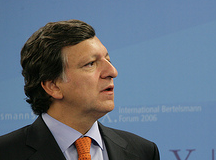 The nomination of José Manuel Barroso as President of the Commission looks to be a dead cert. The Heads of State and Government have already nominated him but the EP is waiting to give their approval until the Irish have made up their mind on the Treaty of Lisbon.
The Socialists and the Greens in the EP say the Commission needs strong leadership yet they lack anyone that could provide it. This has not stopped Barroso getting a bit nervous however, and it seems he has hit upon the idea of putting in a high profile socialist as Vice President of the Commission. Barroso doesn't want a socialist like Margot Wallström who might actually stand for something; he instead wants Alfred Gusenbauer, ex Chancellor of Austria, a man who never acquitted himself at European level. He's best known in Brussels for once calling Barroso "Barolo".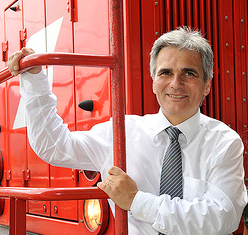 Problem is that the Austrian government, a grand coalition headed up by current social democrat Chancellor Werner Faymann, doesn't want a social democrat in the Commission at all. The government in Vienna has made it clear it wants a member of the ÖVP, the conservative junior coalition partners – probably Wolfgang Molterer or Ursula Plassnik – to get the position in Brussels instead. The game being played out is reported in more depth in English here and here, and all the candidates are explained in German here.
I can't make up my mind what's more stupid here. Surely a social democrat Prime Minister should put forward a social democrat Commissioner, rather than rewarding the ÖVP? I suspect however it's realpolitik from Faymann, sending an opponent like Molterer away to Brussels for 5 years. Gusenbauer is probably no threat to Faymann, and hence does not need to be rewarded. With games like this being played by its politicians, and the role of the Kronenzeitung, is it any surprise that Austria is one of the most eurosceptic countries in Europe?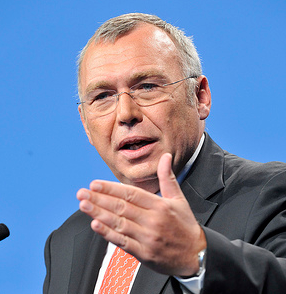 But what is Barroso playing at? Surely he should properly have sounded out Vienna before the name of Gusenbauer was raised in public (although Barroso's spokesman Laitenberger has denied Gusenbauer is in the running). But then, as Julien Frisch points out, we should have no more hope that Barroso is going to be any better in a second term than he was in his first.
On another issue regarding the Commission – what its plans are for the next 5 years – I was asked by a friend in the UK Labour Party if it was not strange that Michal Kaminski, leader of the European Conservatives and Reformists Group (ECR) containing the UK Tories, has said things like "Much of the agenda presented by Barroso, such as his focus on completing the single market, is welcome" (more here). Just think about that for a moment. It's actually not at all illogical for Kaminski to be backing Barroso because the Portuguese is vacuous and weak, just the way parties of the right would want it.
What is completely wrong and unacceptable is that politicians of the left – Faymann, Zapatero, Socrates, Brown – are all so willing to defend a right wing agenda for the Commission. You can bet that when the left gets crushed again at the 2014 EP elections there will be a further bout of soul searching but the left is making the errors now, every day, at European level, and will deserve whatever kicking it gets in the future due to a complete and utter lack of leadership or ideology. It's hopeless.
(Cross-posted to Social Europe)