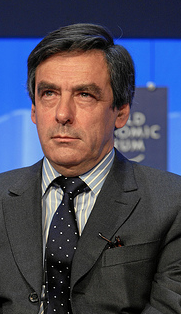 There's an interesting article in Le Monde today speculating once more about a role for François Fillon as a possible candidate for the Presidency of the Commission. The story goes broadly like this:
José Manuel Barroso secured the nomination of the Heads of State and Government in July
Approval of Barroso in the European Parliament next week in Strasbourg is not yet certain
There is a limit to the extent to which the parties of the right (EPP) are ready to back Barroso, and they are lining up Fillon as a more determined and respected alternative
Sarkozy and others hence have the ideal line to take. There are leaders on the right that are not especially keen on Barroso but have been bound into a pact to back him. If the European Parliament can then do the dirty work to not approve the Portuguese then everyone wins.
The problem of course is that such an approach would change the institutional balance. In the future the European Parliament could theoretically be brave enough to keep rejecting the nominee for President until it got the candidate it wanted. Strengthening the EP in this way would be a rather unusual (and in my mind positive) by-product of centre right leaders not being ready to entirely back Barroso.
What about the left though? Surely Zapatero, Socrates and Brown want Barroso because he is weak. Fillon is from the right and would also be stronger… How would the 'leftist' Prime Ministers react?
Anyway, all of this is probably just lazy speculation. The EP will probably show about as much backbone as it has in recent times (i.e. none) and just go ahead and approve Barroso.
[UPDATE]
The Economist has more on this – written much more eloquently.