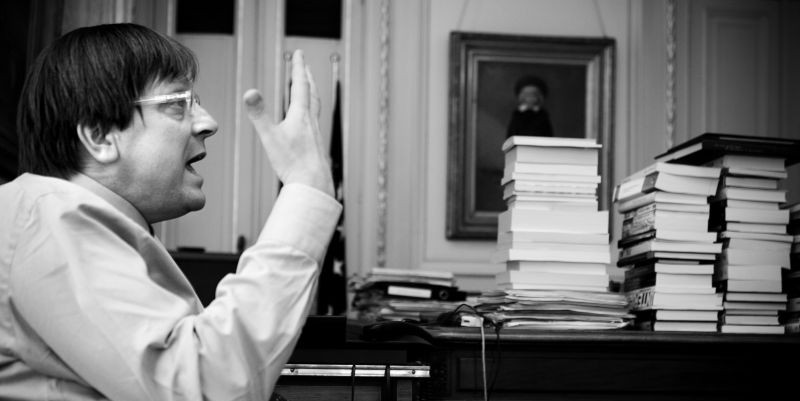 Before the EP elections I wrote a post expressing my exasperation at the PES when they stated they had a nominee for Commission President but would not state the name of that individual. Now Euractiv is reporting that there could be an alliance of the PES, Greens and ALDE to push the nomination of former Belgian Prime Minister Guy Verhofstadt as an alternative to Barroso (Stephen Spillane has more).
Don't get me wrong – I think Barroso is rubbish, and I would be very happy to see Verhofstadt as President of the Commission instead. But how would you possibly explain that to European voters? Press coverage was correct that the left was defeated in the EP elections, and then the right might not manage to get its candidate elected? It would look mighty odd, especially as it might well be Angela Merkel or Nicolas Sarkozy that could signal the end of Barroso, rather that it being someone like Brown or Zapatero.
We've also been down this road before – in 1995 when John Major refused to back Verhofstadt Jean Luc Dehaene and the Commission ended up with Jacques Santer instead, and Verhofstadt himself was also rumoured to be a candidate in 2004. Would there be any prospect of the UK backing him now?
All this is on the basis of rumours for the moment, but the coming weeks could be quite intriguing.