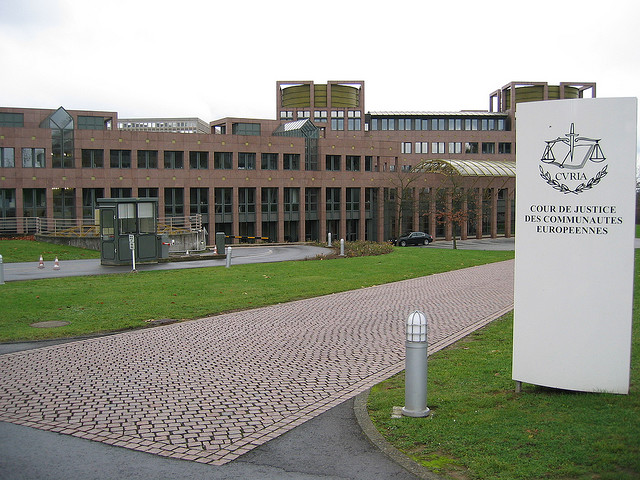 I was posed what sounded like a simple enough question by an old friend in Brussels at the end of last week:
I was wondering […] whether you knew of a good English-language newsletter, or feed, or whatever, summing up legislative developments at EU level. The Law Societies do send one but it's only monthly and I need more frequent updates (weekly would be best).
Not knowing the precise answer, but as ever intrigued, I set to work… Here is the best set of answers I can come up with, with the input of many others…
(1) Newsletters 
Consensus that this is nothing free that's better than the Law Society one. In German there are newsletters from Bundesrechtsanwaltskammer (BRAK) and Deutscher Anwaltverein (DAV). For a paid service a number of people suggested Tomson Reuters Lawtel.
(2) Blogs 
Keep an eye on ECJblog, Grahn Law, EU Law and Vihar Georgiev. There's also the EU Law tag on Head of Legal. Best way to keep on top of many blogs is to use a RSS reader – see this guide about how to do it.
(3) Twitter
There's a lively EU law discussion on Twitter – follow @carlgardner, @vihargg, @ronpatz, @ralfgrahn, @axelhorns, @allardknook and @auremah. As ever Twitter is best used with a client like Tweetdeck or Hootsuite, rather than from twitter.com. Might a paper.li weekly edition of an EU Law newspaper make some sense too? Comment below if so and I'll pull one together.
(4) Official sources
EUR-Lex, OEIL and the ECJ do not offer RSS feeds – this is a severe downside. Especially annoying as EUR-Lex used to have RSS. So – for now – there's no way to follow things here other than to visit the sites. The way forward may be to use some combination of Yahoo! Pipes and FeedYes to hack together some feeds. The EU Law API from Buhl & Rasmussen could also be handy, but would require more coding work.
Thanks to Carl Gardner, Vihar Georgiev, Ron Patz, Ralf Grahn for their contributions to this piece!