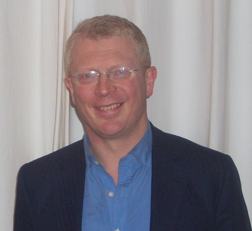 Ballot papers are currently being sent out for the Labour selection in Leyton & Wanstead and I've made up my mind – I'm going to be casting my vote for John Cryer. I was unable to attend the hustings yesterday so I'm going on the basis of the materials sent to members, e-mail communications I have received and – importantly – on the basis of the opinions of Labour people in the constituency I trust.
So why opt for John Cryer?
In short, John strikes me as the person who is best placed to sort things out in Leyton & Wanstead. Harry Cohen was a hard working and diligent local campaigner and John, having previously been MP for Hornchurch (and indeed a good one as far as I can determine), has the relevant experience. With the local council in a mess Leyton & Wanstead needs a tough, strong-willed campaigner willing to stand up for constituents and I'm not convinced that any of the other candidates are the right for that.
The local Labour Party also needs someone to rally around, someone who will motivate the long suffering activists to get out on the streets during the election campaign, and I think that John can do that.
As for the other candidates, it strikes me that Tristram Hunt will for sure go far, but he's a victim of the UK political system without a separation of executive and legislative – undoubtedly sharp, but probably not cut out for representing people in the constituency's run down housing estates. Sophie Linden gives the impression of competence, but I cannot bring myself to support someone who worked so long for David Blunkett and his illiberal policies.
The others – Terence Paul, Ahmad Shazad and Rokhsana Fiaz – have not said anything in their campaign literature that has risen above general platitudes about inclusion and communication. Fiaz probably wins the prize for the most misguided statement in the campaign literature: "To launch a campaign website and also use social media to build contacts and engage young voters" – yet she doesn't have a website for her campaign and searching for her in Facebook and Twitter delivers no results!
There are undoubted downsides to John Cryer – here I am, a feminist, someone who's keen to see the representation of ethnic minorities in our political system, opting for the middle aged white guy… I do that with a heavy heart, but Leyton & Wanstead needs a good, strong candidate and John's the best of the six candidates.
[UPDATE – 27.02.2010] Seems that Cryer has won! Woo hoo!