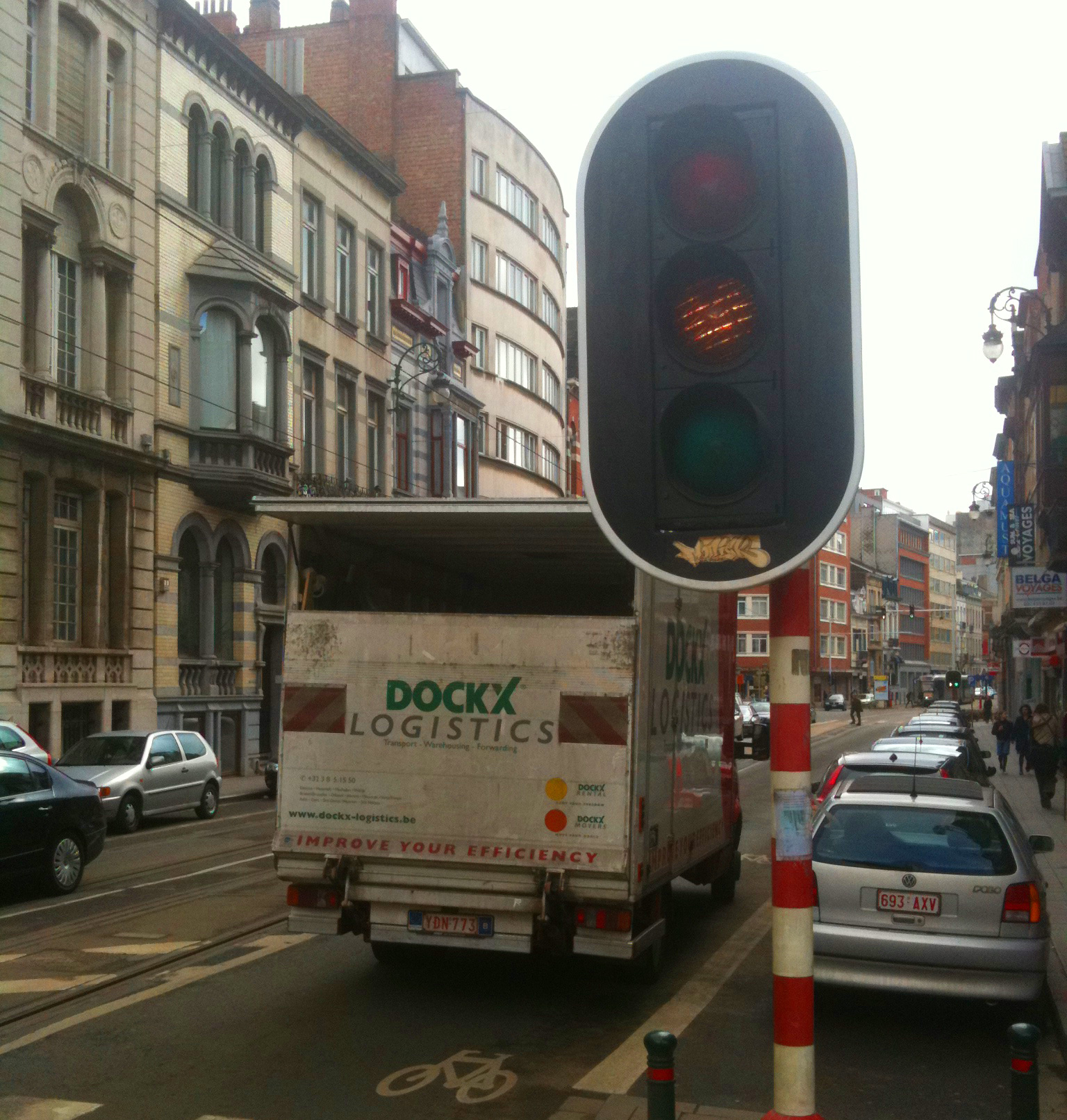 Traffic light stuck on amber.
For 6 20 days solid*.
And no-one has done a thing.
A STIB tram passes this light every 10 minutes – it's at the southern end of Chaussée de Charleroi. At least one police vehicle will have passed it each day. At least one person from the commune of St Gilles will have passed it each day. At least one person who works for the Bruxelles-Capitale region will have passed it each day. You see what I am getting at… je m'en fous, writ large.
I've now personally informed Bruxelles Mobilité about the issue – let's see what happens.
In the UK there is a wonderful little site called Fix My Street to deal with things like this. You mark a cross on the map, and report potholes, broken traffic lights etc., and the system mails the relevant local authority… and about half of the issues get solved.
I suspect that things go a little deeper in Belgium – it's more a need to Fix My State than it is the need to Fix My Street. For the hell of it I've bought fixmystate.be and fixmystate.eu, just in case I have the energy for a bit of MySociety inspired social entrepreneurship in the Belgian capital.
(P.S. Just for a bit of added spice there was a van, illegally parked, with no hazard flashers on, parked beside the traffic light when I took the picture…)
* – first time I saw it was Monday 15th March, I'm writing this Saturday 20th March, and I've passed it on my bicycle at least once every day in between. It may be longer of course…
[UPDATE – 4.4.2010]
I've been away from Brussels for almost 2 weeks… and the traffic light is STILL on amber! Today is 4th April, so that means the light has been on amber for at least 20 days now. And I still don't have any response to my e-mail from Bruxelles Mobilité.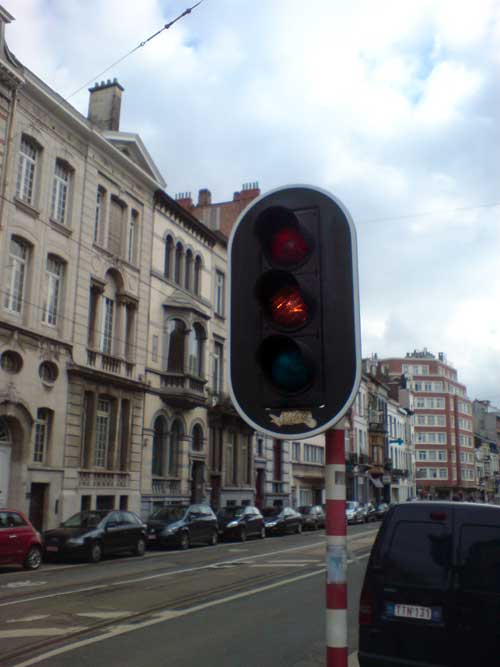 [UPDATE 20.4.10]
The traffic light has now been turned off completely…