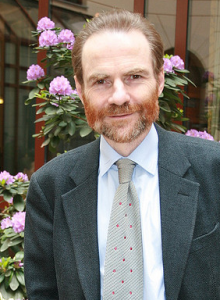 So Timothy Garton Ash has nailed his colours to the mast in The Guardian, and stated the case for an in-or-out of the EU referendum in the UK to be held sometime between 2015 and 2020. Loads of people are jumping up and down about TGA's piece – everyone from Bruno Waterfield and Patrick O'Flynn to the 'oooh it's Garton Ash' sycophant pro-EU friends of mine are positive about it.
I'm not positive about it. Here's why.
My reservations about referendums are well known – I do not know if a 'fair' referendum with a balanced debate is even possible, regardless of the subject. I am also not as throwaway as Garton Ash with the assertion that referendums are important to the British constitution, because for me such a shift to direct democracy is worthy of a debate in itself, something that has not happened since referendums started happening so often since 1997. But hell, like Garton Ash, I think this in-out referendum is going to happen anyway, so my critique of his piece is not about the need (or not) for a referendum.
Instead my critique is of the poor and old fashioned way he builds his argument. In this TGA seems to not have moved on beyond what I will call being enlightenment pro-EU*. This is the way that the European Union has been debated in the UK for the last couple of decades, dating back at least as far as the Britain in Europe campaign, but also probably before. The essential approach here is that the elites of business, politics and academia (think Garton Ash himself, and grandees like Mandelson and Heseltine) think that Britain's membership of the EU is a good thing, and that if enough facts are presented then the population will come to the same view. To be pro-EU is a massive bean counting exercise – weigh up all the pros and cons, and of course the rational person will come down on the pro-EU side. Garton Ash talks of when the people are "confronted with the facts" they will keep Britain in.
The problem with all of this is two-fold. Firstly, the Britain in Europe campaign, enlightenment pro-EU, was top down and centralised. It relied on the people to trust their leaders, yet the experience in referendums in France and the Netherlands in 2005 shows they do not when it comes to the EU. Further, if we are to learn anything from the Irish referendum debacles over the Treaty of Lisbon it is that civil society based campaigns make more sense – any campaign must be participative, not top down.
Secondly, political communications has moved on – look at the work of Lakoff and others. The problem is that – contrary to the way Garton Ash frames it – there is no one definition of the facts when it comes to the European Union. How can a number of jobs or a GDP gain (promised by the pro-EU side) be balanced by a return of national sovereignty or no more contributions to the EU budget (promised by the anti-EU side)? The answer of course is this is a matter of personal values, not bean counting. To put it another way, even if I could prove to someone like Gawain Towler or Harry Aldridge (UKIPpers I've debated in the past) that leaving the EU would be detrimental to the UK's economy, for them the reassertion of sovereignty would win. I think they are wrong, but it boils down to our respective values and not the facts as such.
All of this takes us to a very different place if, as Garton Ash wishes, we want the result of a referendum to be for the UK to stay in the EU. It means that how we talk about the European Union has to be brought into line with people's values. It is about how we see relations between people in a globalised world. Do we believe the EU is just about a market, with the need for trade rules and little more? Is it that employee and environmental protection are equally important for all? Is the only way to stay relevant in the world to collaborate with other countries in the EU?
This is what I mean by values based pro-EU – it is because I am a social democrat that I am pro-EU. We need ways for it to be consistent to be a conservative and be pro-EU, to be a liberal and be pro-EU, and I do not mean that narrowly in terms of party political definitions of conservative, liberal etc. The ways to communicate this to different groups will vary. Different messages and interlocutors will be needed. What we most definitely do not need is an enlightenment pro-EU approach, making the same case to everyone, and assuming the facts will speak for themselves. And remember we tried that with Yes to AV, and look what happened to that. It's high time the pro-EU people woke up – otherwise they are heading for defeat if this referendum ever happens.
* – I am aware this sounds rather cumbersome, but the term pro-European has become so complicated to define that I am loathe to use that term. Pro-EU is more accurate, if less elegant.
[UPDATE]
Simon Usherwood at the University of Surrey makes very similar points to this post, citing Daniel Kahneman. It's worth a read too!